---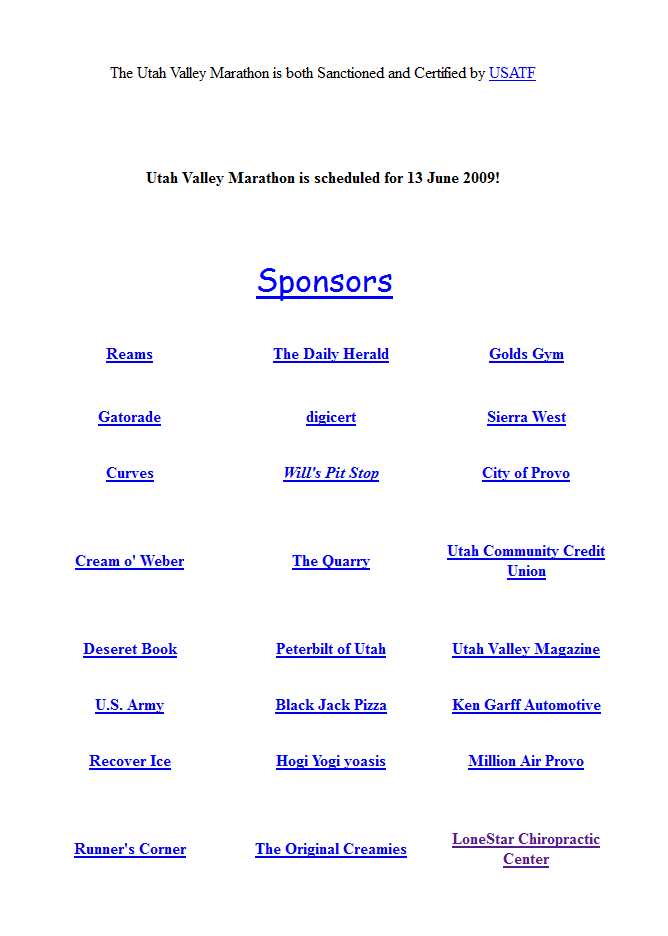 ---
Timeline
---
WEBSITE INFO
Site created on: Apr 09, 2015
INDUSTRY:
Sports & Recreation
REASON:
New design
Change in site navigation system
Increased search engine traffic
Backstory:
When we were approached in 2009 about improving the site for this incredible race, we knew we needed a new design, but we also needed to do a lot of SEO work. We built a site in 2009, and then rebuilt the site prior to the 2012 race.

The first race was run on April 12, 2008 with 120 runners. With the new site, the race improved to 748 runners in 2009. The growth continued throughout the years. In 2010, a half marathon was added which required a number of site changes as well. Close to 10,000 runners will compete in the full marathon, half marathon, 10k and kids race this June!