Read the following PPC case studies and see how Sebo Marketing can help you with your PPC Account Management.
---

CleanTelligent.com
CleanTelligent has been a client with Sebo Marketing for over 5 years. As one of our larger clients, we spend a considerable amount of time optimizing their website and pay per click campaigns for the best performance possible. One issue we've run into with CleanTelligent is that they tend to change their web pages and templates frequently, which diminishes the effect of SEO efforts and undermines pay per click advertising. Because of these website and landing page changes, their AdWords conversions rates have been inconsistent since 2015.
Near the beginning of 2017, we built new landing pages using an older version of their website template that historically performed well and built a new campaign leading to these landing pages. Through these efforts, we've seen an increase in their conversion rate. Their paid advertising conversion rate in February 2017 was 1.17%. In May 2017, their campaigns generated 87 conversions with a conversion rate of 4.08%, which is the highest it has ever been. Last year at this time, their conversion rate was 0.58%, and their website brought in 20 leads. We've also seen a significant decrease in the cost per conversion, dropping from $189 in May 2016 to $51 in May 2017.
By building higher quality landing pages and creating a new campaign with more relevant keywords and ad text, Sebo Marketing has improved the performance of CleanTelligent's online business, increasing their return on investment from $0.88 to $6.17 in under a year.
Here is what CleanTelligent had to say about Sebo Marketing's PPC Services:
We've been with Sebo for several years now and have been very pleased with their expertise in digital marketing and Google's marketing tools. Their hard work on our AdWords campaigns has really paid off for our website and our business. We're seeing more relevant website visitors and more leads coming in through the ads and SEO efforts of the Sebo Marketing team and we couldn't be happier with their work.

– Michael Jenkins
---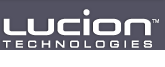 Lucion.com
Sebo has been helping Lucion generate product downloads and website leads for many years. Sebo has been involved with both SEO and PPC strategies for Lucion and has worked to lower the cost to acquire each download while driving up the total downloads.
Here is what Lucion had to say about Sebo's Services:
In the ten years my company's been in business, we've engaged many outside firms to help us with different aspects of our business. And in those ten years I've learned something: most aren't worth their salt. They all tout their expertise, talk big results, promise the moon, but at the end of the day, all seem to find a way to disappoint. And we've dropped all of them. All of them, that is, but Sebo.

Sebo's the one company we continue to rely on after ten years. They've fine-tuned our Pay-Per-Click account, the lifeblood of our business, and they keep our key pages continually nailed to the top of Google's results.

Just this morning, Bruce gave me a very frank, very specific critique of where my web design is failing and how I need to adapt to Google's latest round of changes. He and Paul know their stuff, something we get to see on a regular basis as they're never more than a phone call away.

Let's be honest, SEO companies are a dime a dozen, and the whole lot of them give each other a bad name. Sebo towers above those ranks. Simply put, they deliver what everyone else promises.

– Jim Garrison
---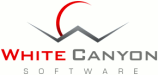 WhiteCanyon Software
After a year and a half of trying PPC on his own, WhiteCanyon's founder contacted Sebo and a relationship was formed in 2004.
After years of systematic PPC optimization, we have turned a 5-keyword PPC account into over 2,800 keywords and also created Yahoo and MSN PPC accounts. Our efforts increased their PPC orders by 1567% during the first 3 years of the relationship. 10 years later, the relationship still continues and Sebo plays an integral role in WhiteCanyon's online successes.
---

GetData Software
GetData was one of our first PPC Clients. In 2003, GetData hired a professional Internet marketing company to run their PPC program. After three months, GetData's PPC bill was out of control and produced a severely negative ROI. GetData had given up on PPC as a profitable marketing effort.
An existing Sebo client told GetData about the amazing results they were experiencing through PPC advertising. They said that PPC doesn't work, however, our client pushed them and they agreed to a phone call. After talking to them for a few minutes, we were so confident in our ability to increase pay-per-click profits for them that we tied our compensation into the performance of the PPC account. If GetData didn't have PPC profits, Sebo wouldn't get paid.
In the first month, we produced a positive ROI. We have helped GetData maintain a return of over 250% on their PPC efforts! They have remained our clients since 2005 in a month-to-month, performance based agreement.
---

Jane.com
Jane is one of the leading deal sites for women's fashion. In the last few years, their traffic and sales have exploded. They had a PPC account that was up and running, but it wasn't being managed or optimized on a regular basis.
Jane approached Sebo and asked if we could take a look at their PPC account. We took a look and saw a number of things going well. But, there were also many opportunities for improvement.
First, due to their high traffic, they were a great fit for PPC Remarketing. This is where prior visitors to your site see your ads on other people's websites for free. If the person sees the ad and clicks on it, then there is a cost. In other words, it works just like normal PPC. If you have a high traffic site, you need to understand the power of PPC Remarketing.
Second, due to their frequency of adding new products to their site, there were many opportunities to branch into new PPC categories. That expansion has allowed their site now to show up in Google for over 1,000 keyword phrases!
We have been so pleased with everything Sebo Marketing has done for us. They have been extremely proactive and truly have our best interests in mind. I've proudly referred anyone asking for SEO or PPC services to Sebo. We have seen great results from their marketing efforts.

– JD Stice