CleanTelligent.com
CleanTelligent has been a client with Sebo Marketing for over 5 years. Along with optimizing their Pay Per Click campaigns, Sebo also provides SEO services for their website. A major issue we have run into when optimizing their website is that they tend to change web pages and templates frequently, undermining the effect of any search engine optimization. Despite these challenges, the number of keywords that they show up for on the first page of Google has seen a recent upturn, reaching 137 keywords in May 2017. The number of organic visitors to their website has also been increasing, with a spike in visitors in March 2017 due to the release of some podcasts. The most success has come from our off site SEO services. Over the last two years, the number of external links coming to their website has increased from 800 to 2,427, and the number of linking domains has increased from 231 to 680. With a steady increase in backlinks and domains, their link profile has also improved from a score of 9/100 to a score of 23/100, meaning Google sees their website has more reputable and trustworthy. This helps increase their rankings on search engine results pages. Through our SEO efforts and services, we've helped CleanTelligent increase their overall web ranking, organic visitors, and relevant leads.
We've been with Sebo for several years now and have been very pleased with their expertise in digital marketing and Google's marketing tools. Through their SEO services, our website has been receiving more visitors and has been ranking higher in Google, helping our sales and business grow. I am impressed with their knowledge and attention to detail and would recommend them to anyone who wants to improve their web marketing.

– Michael Jenkins
---

 Utah Valley Marathon (www.UtahValleyMarathon.com)
When Hyrum Oaks, the creator of the Utah Valley Marathon approached Sebo Marketing, about their website, they had only had 240 runners participate in their 2008 marathon. They needed to increase their participation and we discussed target keywords and made plans.
The year after Sebo got involved, the race grew to over 1,200 participants, then to 3,800 runners in 2010. In 2012, the race had a combined 7,200 athletes participate in the full marathon, half marathon, and 10k.
Sebo Marketing helped us get a 500% increase in athletes in the first year of using their services due to their extensive SEO skills. Our race has become the fastest growing race in Utah and one of the fastest growing in the nation. They have been great to deal with, and always work fast. They have unmatched skill in design and online marketing. I have learned from my experience with them that your website when executed properly can be even better than your store front. They have gotten our race website at the top of many Google searches, and have also kept us at the top since 2009.  I would recommend them to anyone who wants more customers.

– Hyrum Oaks, Race Director
---

 Jane.com
Jane is one of the leading deal sites for women's fashion. In the last few years, their traffic and sales have exploded. They had a PPC account that was up and running, but it wasn't being managed or optimized on a regular basis.
Jane approached Sebo and asked if we could take a look at their current SEO strategies. They were ranking very well for their name and specific products, but there were many generic phrases related to deal sites that could make a big difference in their business if they ranked well for those phrases.
We identified a short list of of 12 phrases to target, and Sebo went to work. Within 3 months, Sebo had 11 of those 12 phrases showing up in the 1st 5 results on the first page of Google. And as of January 2014, 7 of those phrases are in position #1 on page 1!
We have been so pleased with everything Sebo Marketing has done for us. They have been extremely proactive and truly have our best interests in mind. I've proudly referred anyone asking for SEO or PPC services to Sebo. We have seen great results from their marketing efforts.

– JD Stice
---

Boy Scout Store (www.BoyScoutStore.com)
The owners of the Boy Scout Store website approached Sebo Marketing because their site only showed up on page 1 on Google for 3 important phrases for their business. They met with Sebo's Optimization team and determined some new keywords to target, both by using an On Page SEO strategy and a Link Building strategy.
In the 2 years that they have been a Sebo client, we have made a big difference in their keyword rankings. They currently have 54 of their target keywords showing up on the 1st page of Google, and of those, 34 are in the top 5 Google results!
---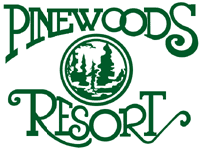 Pinewoods Resort (www.PinewoodsResort.com)
The owners of the Pinewoods Resort in the beautiful mountains of southern Utah reached out to Sebo to get more free visitors coming to their website. We selected a list of target keywords ,and once again, Sebo went to work.
In September of 2008, Pinewoods had 7 total phrases showing up on page 1 of Google. Results came rather quickly for Pinewoods, and they have had over 40 keyword phrases ranked on the 1st page of Google continuously since 2010, with 30 phrases regularly ranking in the top 5 Google results!