---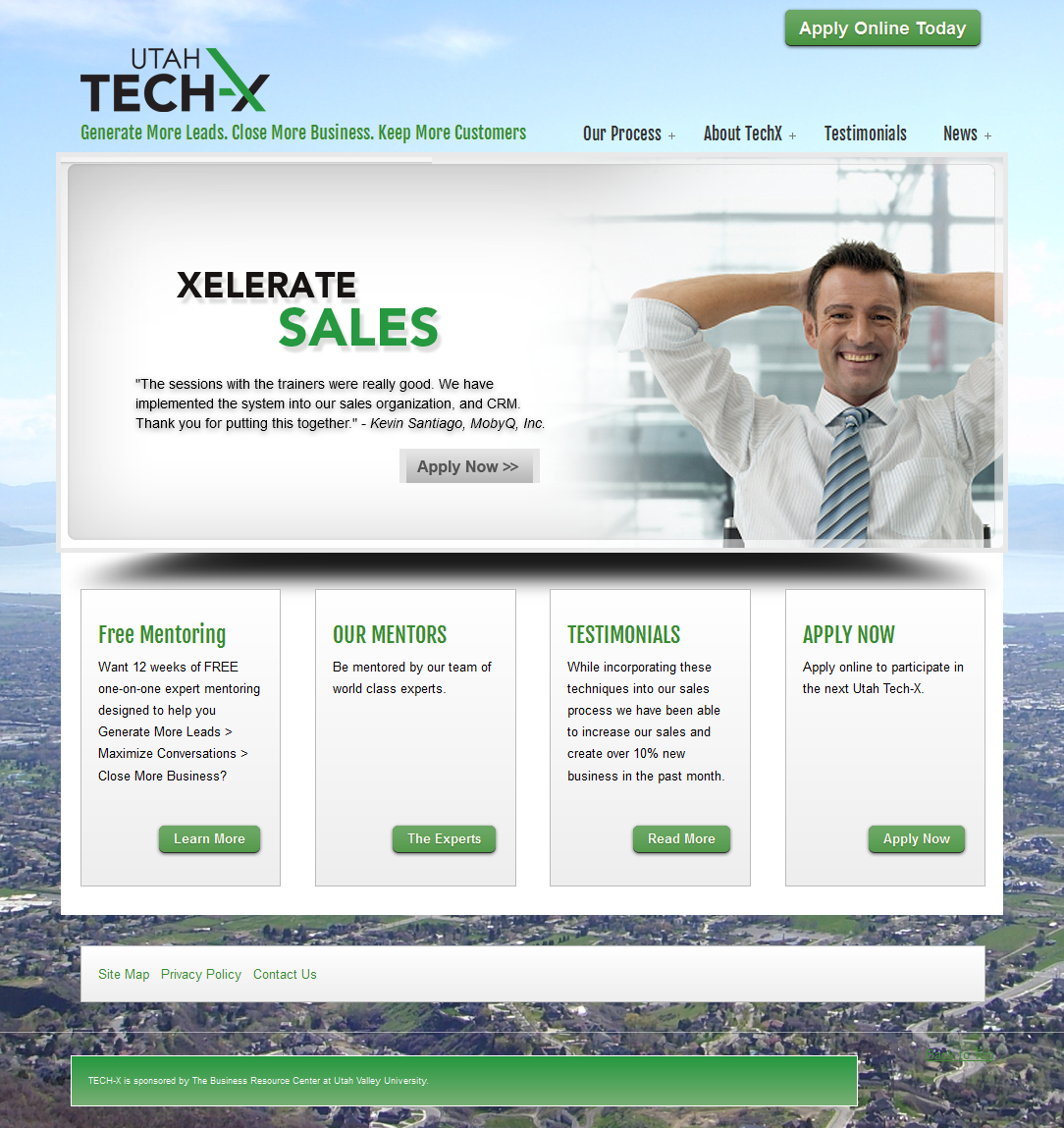 WEBSITE INFO
Site created on: Mar 01, 2014
INDUSTRY:
Professional Services
REASON:
New, Clean Look
Highlight Key Points of the Program
Backstory:
The Utah Technology Accelerator is a very cool, free program to help companies generate more leads, close more business, and keep more customers. Participants have to apply to the program, and go through an interview process, but upon selection, they receive 12 weeks of training and mentoring. Sebo's President, Bruce Rowe, is on the board of Utah Tech X and is one of the key mentors involved in this program. Ask us about this program if you want more leads!