---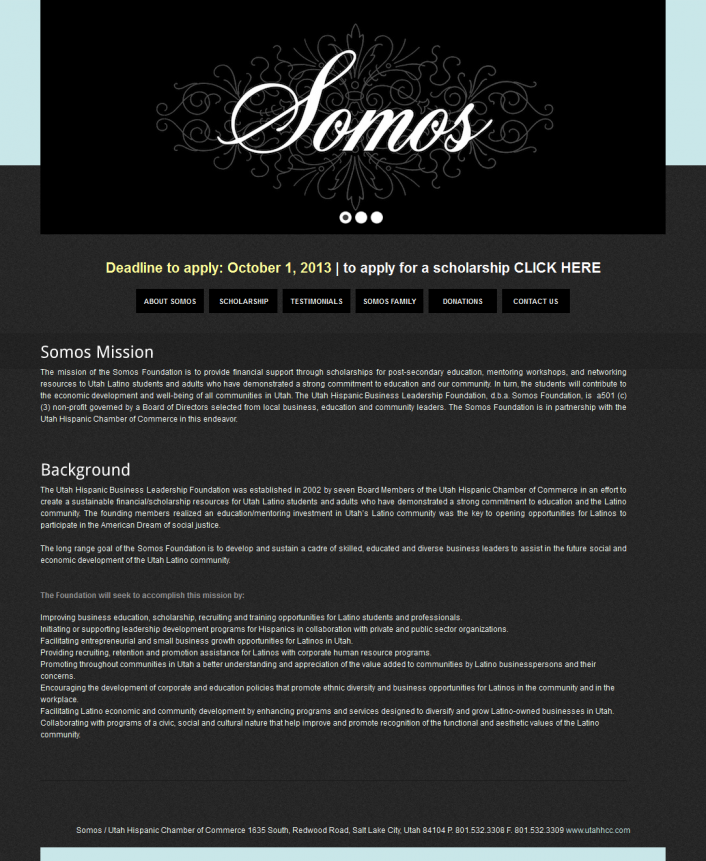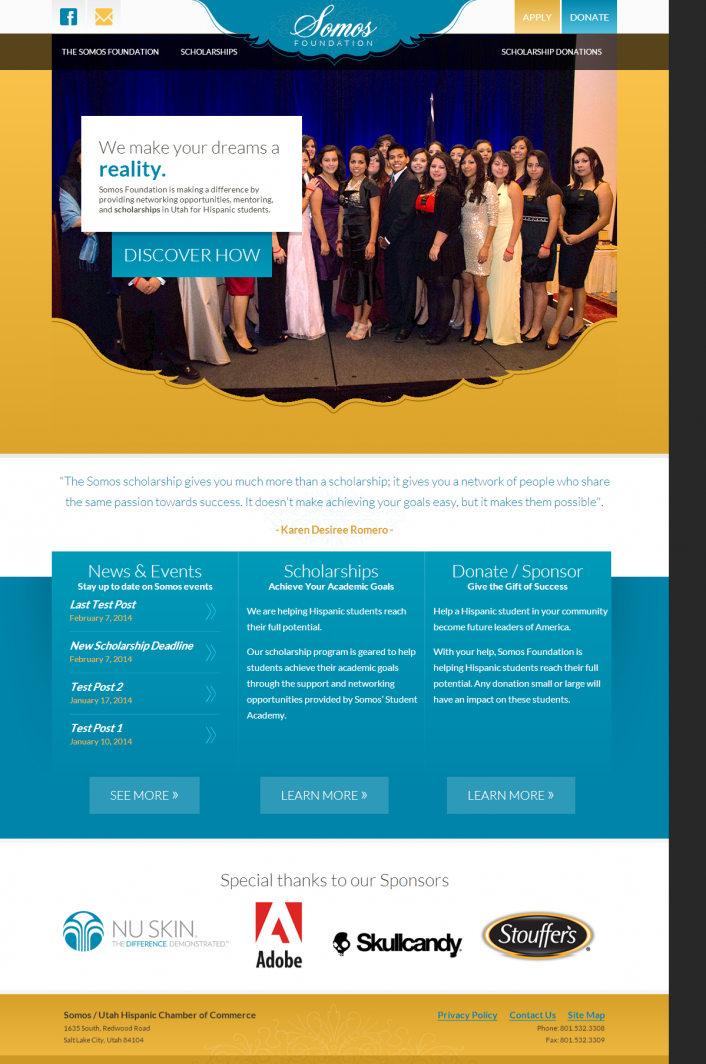 WEBSITE INFO
Site created on: Feb 28, 2014
REASON:
Design Upgrade
Collect Applications Digitally
Keep Students Up to Date via Newsletters
Backstory:
Somos is a non-profit organization that provides scholarships to Hispanic students enabling them to continue their education. Somos came to us asking for a new website app that allowed them to collect applications, organize them, and rate them according to certain criteria. At the time, they were collecting paper applications and manually entering them into a spreadsheet. After some discussions we discovered that what they really wanted was a $20,000+ custom website application but their budget was in the $1000 range.

After much brainstorming and discussion we were able to find a simpler solution that fit their budget. We entered them into our BYU On Campus Internship Program. This program allows students at BYU to get internship credit through working together as a team to complete a website build. Sebo donated project management time and instruction to the interns. The interns covered all the labor involved with building a website and Somos only paid for design and coding work. This allowed them to have a website in the $5000-$7000 range for only $1000. We also were able to provide them with some solutions that allowed them to collect applications digitally.