---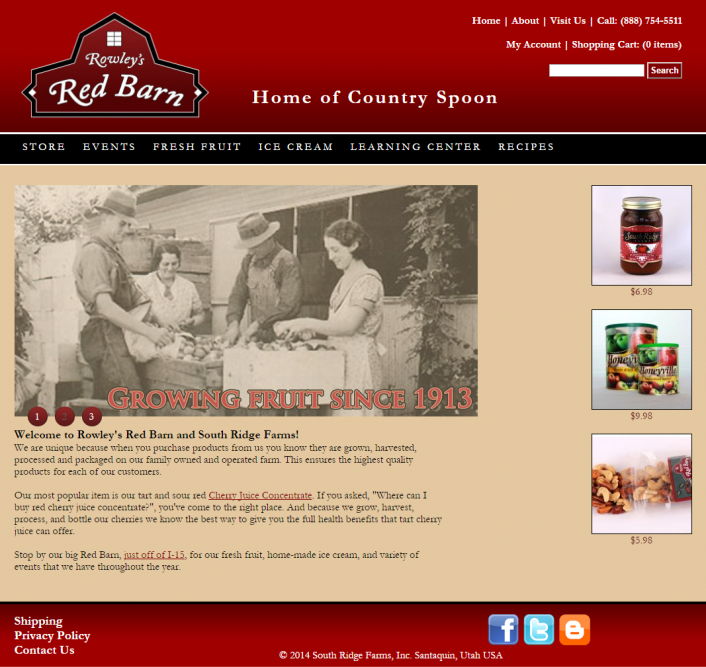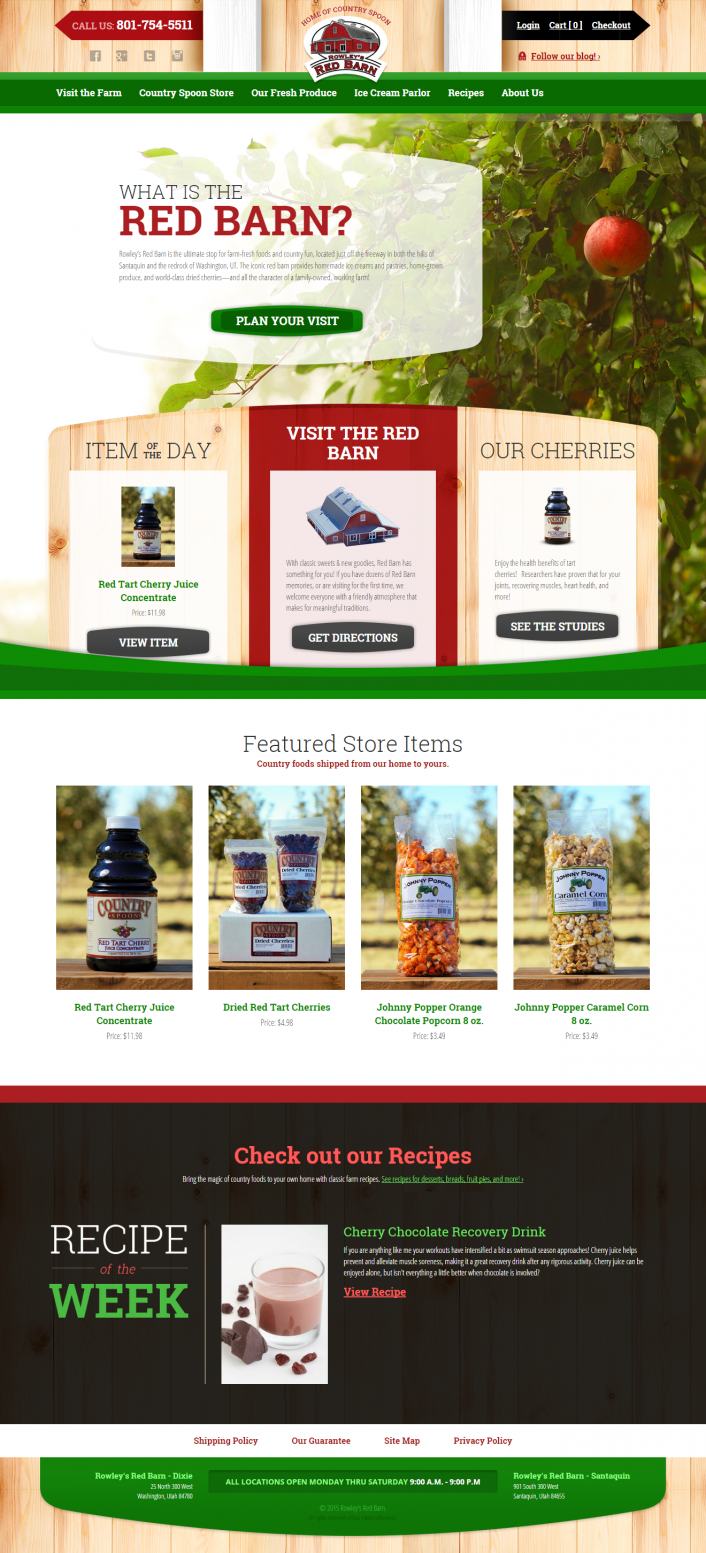 WEBSITE INFO
Site created on: Mar 02, 2015
REASON:
Four different sites doing separate things but defeating their goals
Online store was outdated and limiting
Site wasn't streamlined to guide traffic or drive sales
Website had poor traffic do to poor SEO, malware, and lack of PPC management knowledge
Website didn't communicate visually the amazing experience that is the Red Barn
Events were hidden which resulted in poor turn out and promotion
Backstory:
Rowely's had four website all trying to accomplish different things, sales, event information, branding and cider promotion. The main goals of the website are to increase traffic to the physical stores for agritourism and to increase online orders 25% a year.

In order to do this Sebo recommended a full website redesign first, unifying the 4 websites under one. This alone helped focus traffic to increase sales. Creating a design with a focus on allowing the visitor to experience the store digitally helped visitors get a taste of what they can experience in person increasing the desire to visit.

Building a new streamlined store with updated product images, information and the option to subscribe for monthly deliveries or reserve to pick up products on site improved the customer shopping experience. Adding features such as pre-orders to the site helped Rowley's to understand and plan for future demand.

Content was created and organized to always guide the visitor to the store or to visit Rowley's physical locations. Making it easy for customers to find recipes, events, useful fruit information and what onsite food options they offer provided a wealth of information. Informed visitors are more likely to purchase products.