---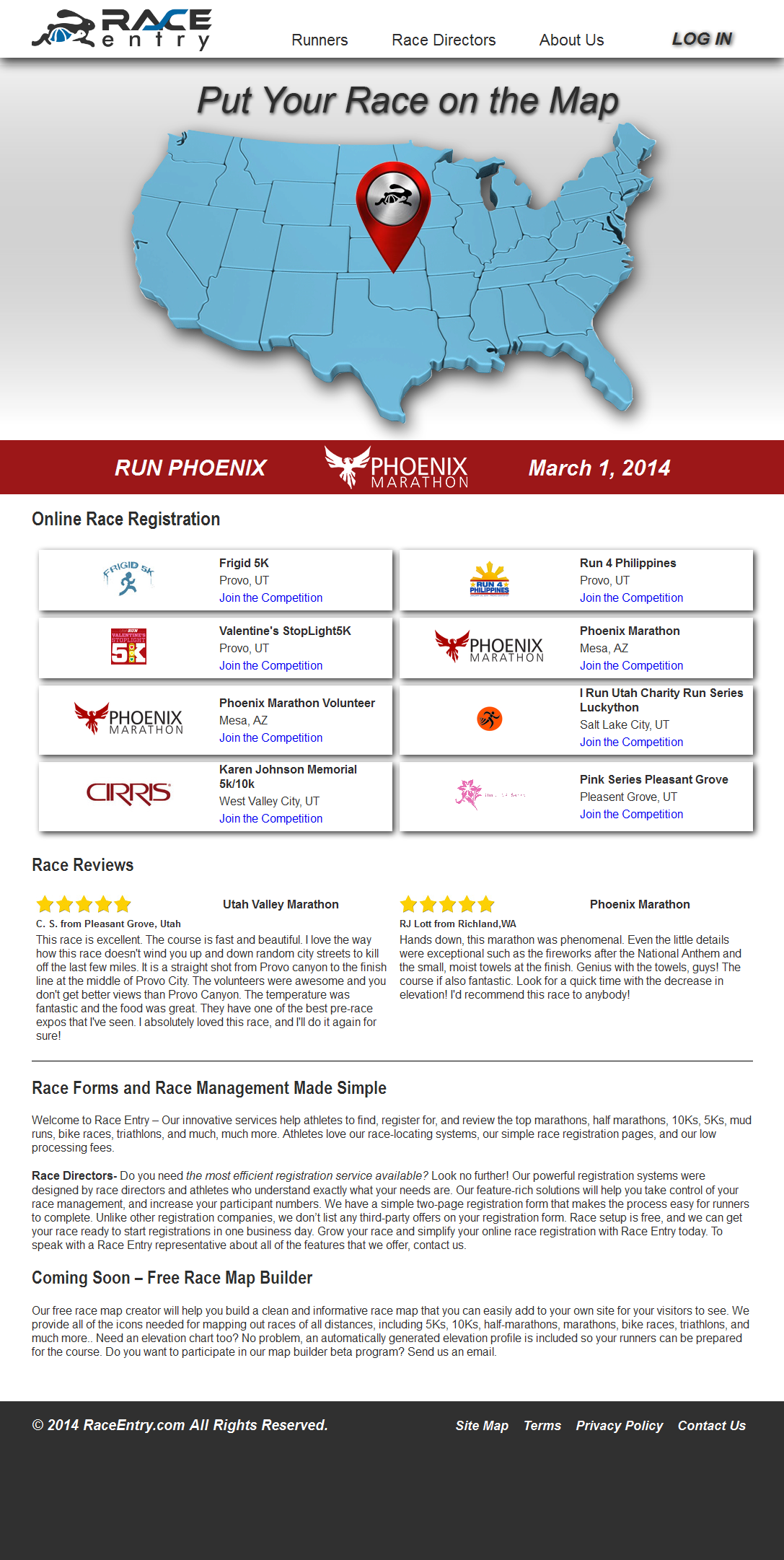 WEBSITE INFO
Site created on: May 25, 2012
INDUSTRY:
Sports & Recreation
REASON:
Provide a new service to the race registration industry
Show the benefits of this new system
Backstory:
Hyrum Oaks, the creator of the Utah Valley Marathon, used the normal race registration tools for his race for several years. After getting frustrated with the costs associated with race registrations, and the lack of control he had over the registration system, he decided to create a better tool at a lower cost. The result is raceentry.com.