---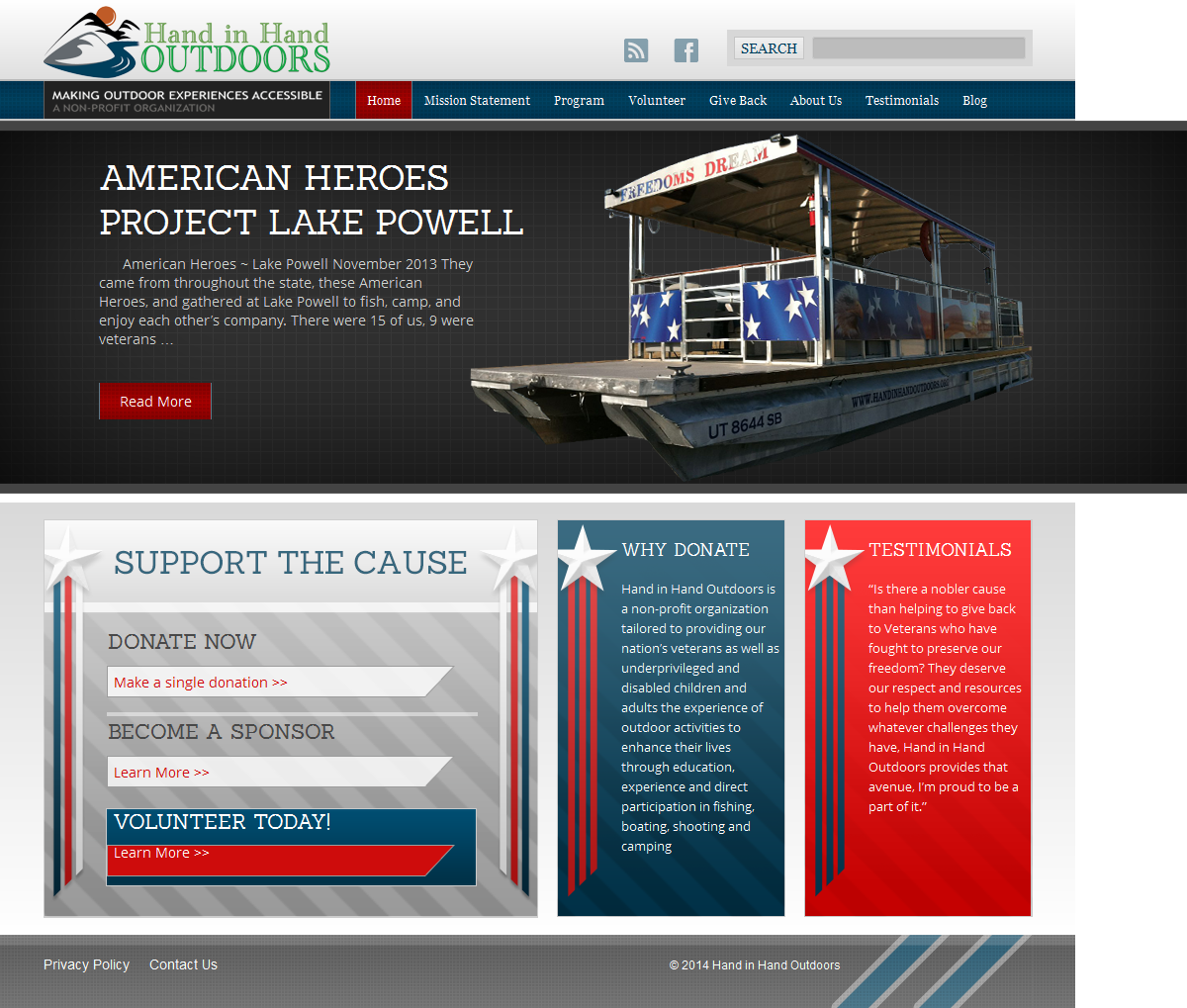 WEBSITE INFO
Site created on: Apr 01, 2013
REASON:
Needed an online presence
Needed to share the vision of their mission
Needed ways to accept donations
Needed ways to get volunteers
Backstory:
Working with non-profits always makes us happy to help do some good in the world. This site is no exception. Captain Steve is a great man and one of the nicest people you could ever meet. He created the vision to provide our nation's veterans, underprivileged children, and disabled children and adults with rewarding outdoor experiences. And he had the desire, ability and work ethic to make it happen.

Within 8 months of launching the site, the organization had already taken over 500 people on their boat. If you can, please consider donating to their wonderful cause today!