Improve Keyword Rankings
One of the primary ways of getting traffic to a website is through search engines like Google, Yahoo, and MSN. In order to do so, you must improve keyword rankings for the keywords that are relevant to your business and are also searched by your target audience. We implement search engine optimization tactics to improve keyword rankings for our clients.
The following are a few examples of the improved keyword rankings our clients have seen:
Improved Keyword Rankings for LavaLakeLamb.com
LavaLakeLamb.com sells organic and all-natural lamb. Prior to hiring Sebo Marketing in the Fall of 2007, Lava Lake Lamb's website did not rank in Google for any of their targeted keywords. Their traffic was largely a result of press releases, news stories, and other websites linking to theirs.
Sebo created a new website for Lava Lake Lamb in November of 2007. Within two months, their website had 47 keywords that ranked in the top 50 Google results – including 31 top 1st page rankings! We have continued to make SEO improvements since the website was launched and in August of 2010, their website had 91 of their most important 110 keywords that were getting ranked in Google and 18 of the keywords have the #1 Google ranking.
Enter the following keywords into a Google search, and see for yourself where LavaLakeLamb.com ranks:
organic lamb
certified organic lamb
organic lamb sausage
organic lamb chops
organic leg of lamb
Improved Keyword Rankings for UtahValleyMarathon.com
The Utah Valley Marathon and 5k is part of the Utah Grand Slam which is a combination of 4 premier marathons in Utah. Prior to working Sebo, their site wasn't very SEO friendly and therefore didn't show up well in the search results.
After building a new website with Sebo, and despite the fact that the marathon is only in it's 2nd year, the Utah Valley Marathon quickly achieved a number of high rankings in Google, including 5 #1 rankings and 25 top 10 rankings.
Enter the following keywords into a Google search, and see for yourself where UtahValleyMarathon.com ranks:
utah valley marathon
utah valley 5k
utah county marathon
utah county 5k
marathon in utah
utah marathon
Improved Keyword Rankings for Swisstrax.com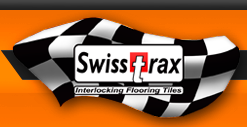 Swisstrax is a leader in performance garage floor tiles and garage flooring. Prior to working with Sebo, they had a knowledge of SEO and had started targeting keywords on their site. They had a few rankings, but they knew it was only the tip of the iceberg for their online success.
Sebo was hired to create a new SEO-friendly website that would rank for many additional keywords. When Sebo first took the site over, Swisstrax had rankings for 20 of its top 100 keywords. In the summer of 2010, they were up to having 72 of their top 100 keywords ranked in Google. In addition, their top 5 Google rankings have doubled since Sebo's involvement.
Enter the following keywords into a Google search, and see for yourself where Swisstrax.com ranks:
car display pads
garage floor tile
garage floor
interlocking flooring
plastic tile floor