SEO Company for Boston, Massachusetts
Grow your business through Google with Sebo Marketing
If we can rank well for the keyword you used to find us,
imagine what we can do for you!
We're not based in Boston, but we rank so well you found us! We hope this helps prove to you that we can also get you great results as well. There are a lot of reasons our clients in Massachusetts love working with Sebo Marketing. Here are 3 big reasons, but many more are presented further down.
GET A MANAGER YOU CAN ALWAYS REACH
Some companies don't have account managers, others have too many clients per manager, or who don't actually work on the accounts themselves. We don't like any of those ideas. Every client that comes to us will get a dedicated manager who will come to know your business & goals personally and who you can always reach.
GET RESULTS THAT FOCUS ON ROI
We know that what matters to you most is ROI: is google marketing actually growing your business? To that end, all of our efforts & reporting revolve around showing you how we are doing that. As your partner, this is what we focus the most on, more than just keyword rankings or traffic.
PAY FOR WORK MONTH-TO-MONTH
We love the idea that if we are doing our job well, it will show in the results & you will choose to stay with us for a long time. Choosing to stay has always seemed better to us than the usual "stuck in a contract" model. We've been around 15 years, and our average clients stay with us 4-5 years.
Why Choose Sebo Marketing as Your SEO Company?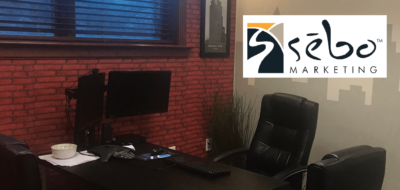 What makes Sebo Marketing a great choice for your SEO marketing? We see this as a true partnership. Your success is our success.
At the end of the day, you matter most – you and our relationship with you. You will always be able to reach us. You will always be able to know exactly what we're doing and exactly how it is helping. When it's going well, you'll know exactly how well. When challenges happen (and they always do), we bring them up openly & honestly with you. You will realize very early on from our conversations that we are that company you can trust to truly be your partner. And because of this, you will see your business grow. Below are more aspects of Sebo that we're very proud of, and are very important to consider when hiring any SEO company.
About Boston, MA & Sebo Marketing