---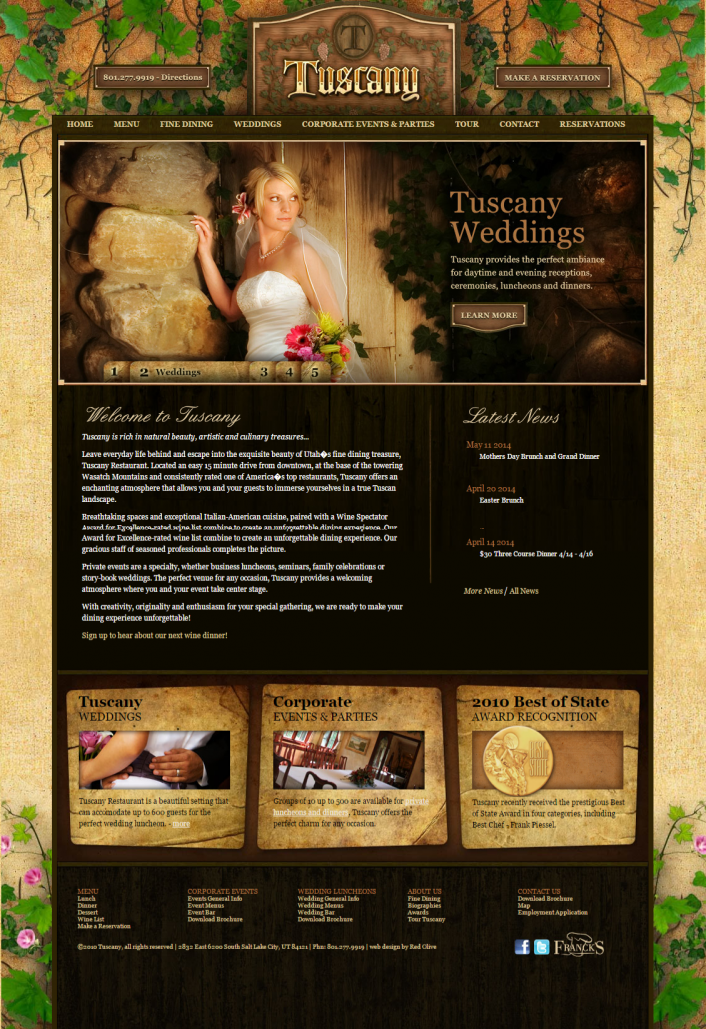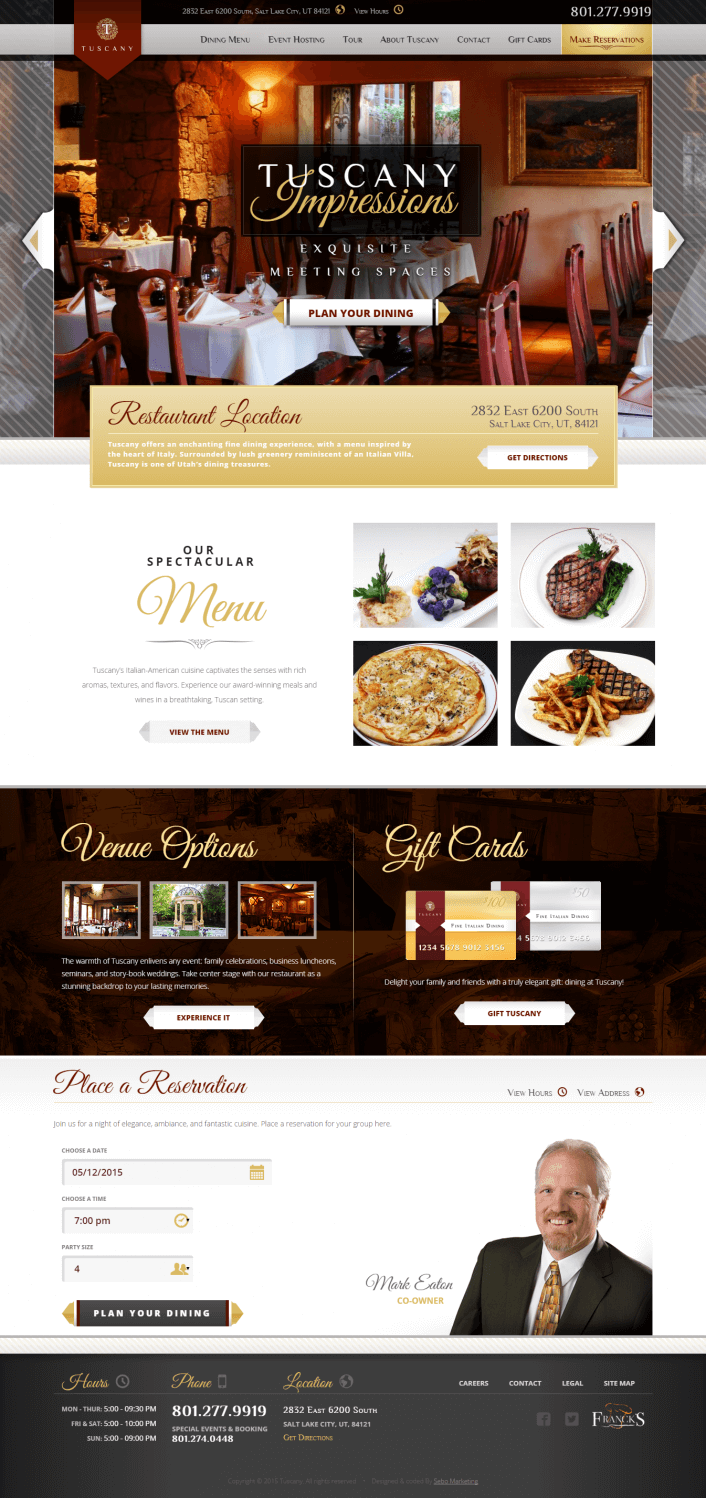 WEBSITE INFO
Site created on: Apr 15, 2015
Backstory:
Tuscany had the goal to increase customer interaction on the site and build a more loyal customer base. They also wanted to increase visitors to the restaurant as a result. Sebo presented the idea of capturing the essence of the amazing restaurant on their website. Unique designs showcased the history of each amazing room. Quality photography helped visitors envision each room and feel the ambiance of the restaurant. A unique custom menu allowed visitors to see the food and leave their reviews on each dish. Bringing events front and center helped increase visitor interaction to the restaurant.

Sebo also created custom staffing pages to showcase the wonderful people who labor to create an amazing restaurant experience. This focus on the human element makes visiting the website like getting to know a close knit family, making visits to the restaurant more enjoyable and personal.

Sebo also did the standard SEO, content, and optimization practices that make all our websites great.

The main reason Sebo was chosen over all other competitors according to Mark Eaton, "You guys focus on data driven results without contracts. I like that."