---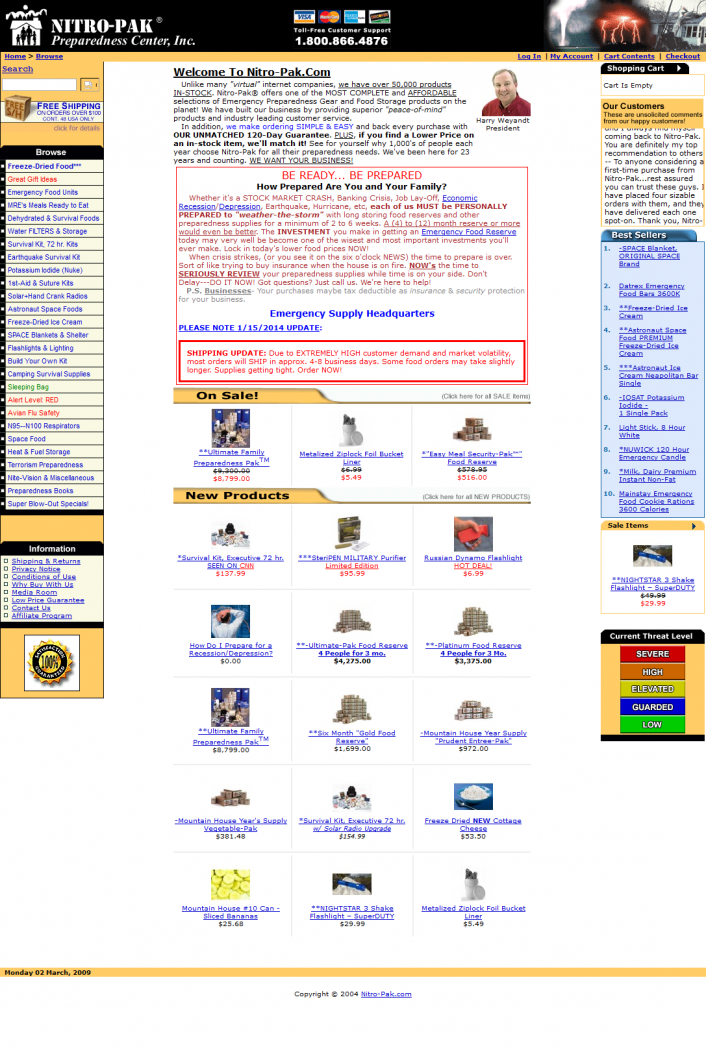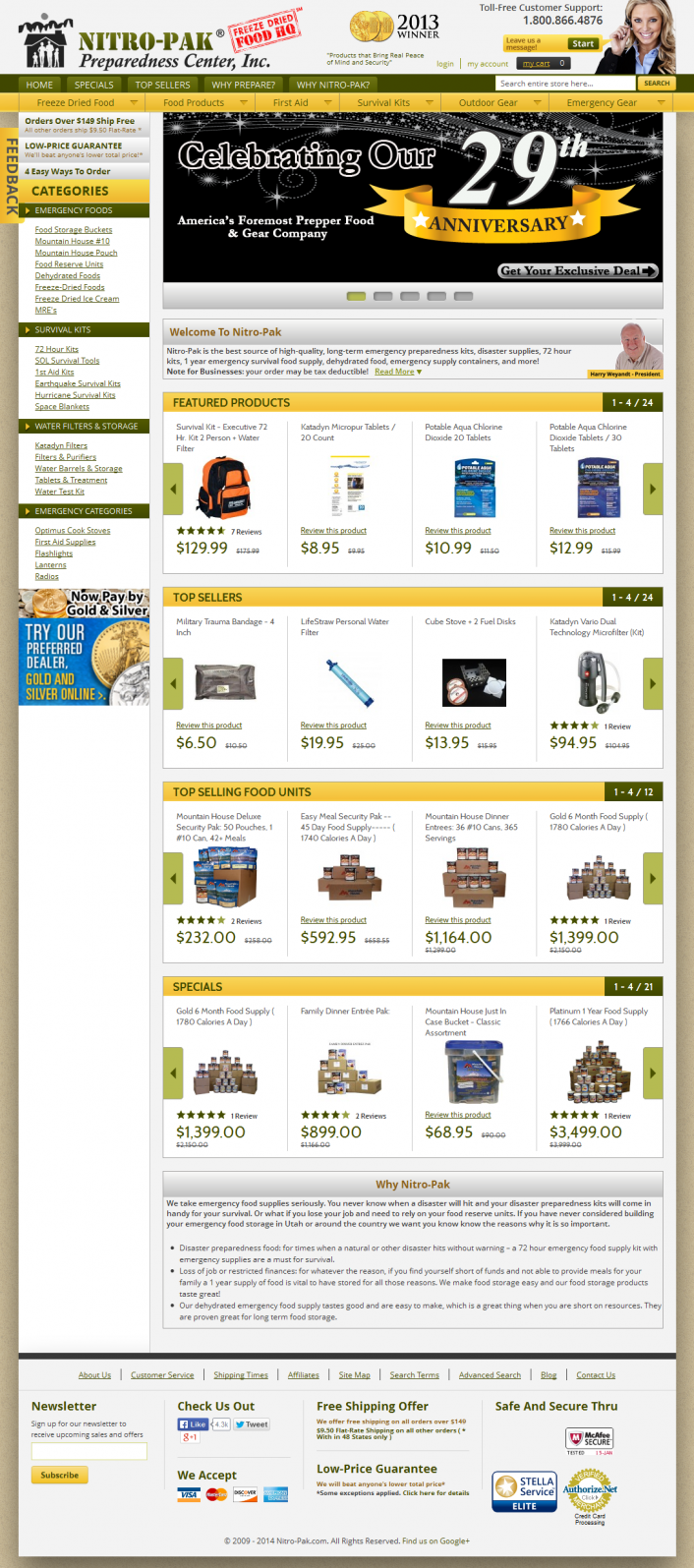 ---
Timeline
---
WEBSITE INFO
Site created on: Oct 09, 2012
REASON:
New designs
New calls to action
New mega-nav top navigation system
Backstory:
Sebo's President Bruce Rowe got his first taste with Internet Marketing while working for Nitro-Pak in 2003. It was there that he discovered the power of PPC advertising and many of the core principles needed for a successful online presence. Nitro-Pak truly is a world leader in the emergency preparedness industry, and has helped increase the popularity of freeze-dried foods for years.

The early Nitro-Pak site was built in 2003 on a shopping cart system called Zen Cart. As the online presence grew, it required a more robust e-commerce platform. In 2010, Sebo helped transition the site to the Magento e-commerce system. A new design was again put into place in 2012 to feature new products and to improve the site navigation by utilizing a "mega-nav" which is similar in style to the navigation system used on the Sebo Marketing website.