---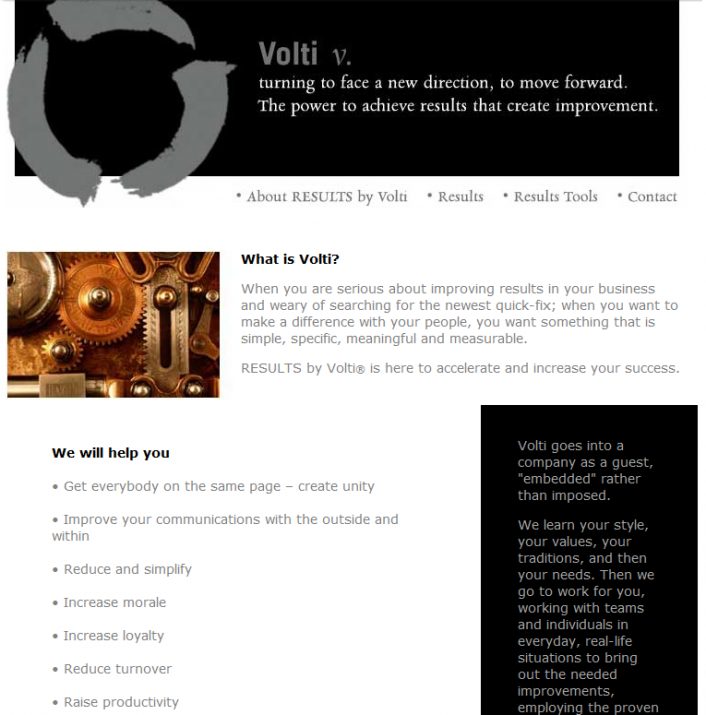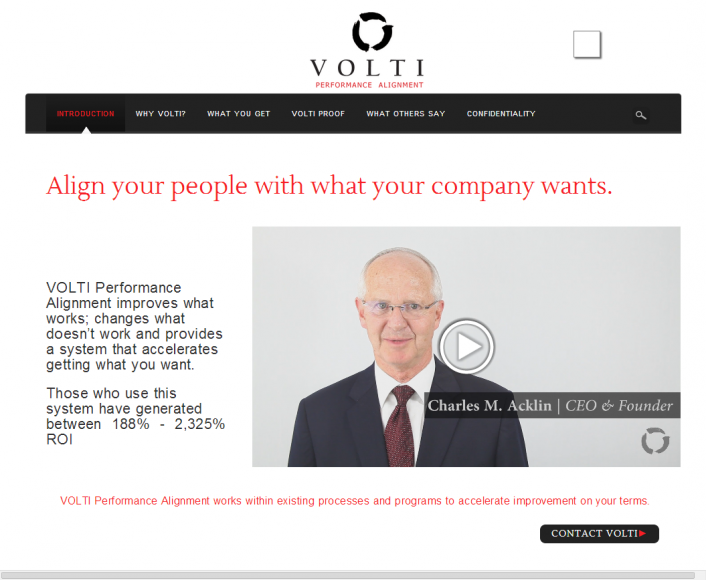 WEBSITE INFO
Site created on: Sep 04, 2013
INDUSTRY:
Professional Services
REASON:
Improved design
Improved navigation
Better messaging
Improved calls to action
Improved search engine capabilities
Backstory:
When we originally met the Volti Sales Performance team through the Utah Technology Accelerator program (UtahTechX.com), they felt pretty happy with their website. However, when looking at the site through Google's perspective, the site had much to be desired.

In addition, the site did a decent job explaining some key benefits, but they were so generic it was hard to know exactly what they did. The new site clearly states what they do, the results are clearly explained, and the new video also adds to the site.