---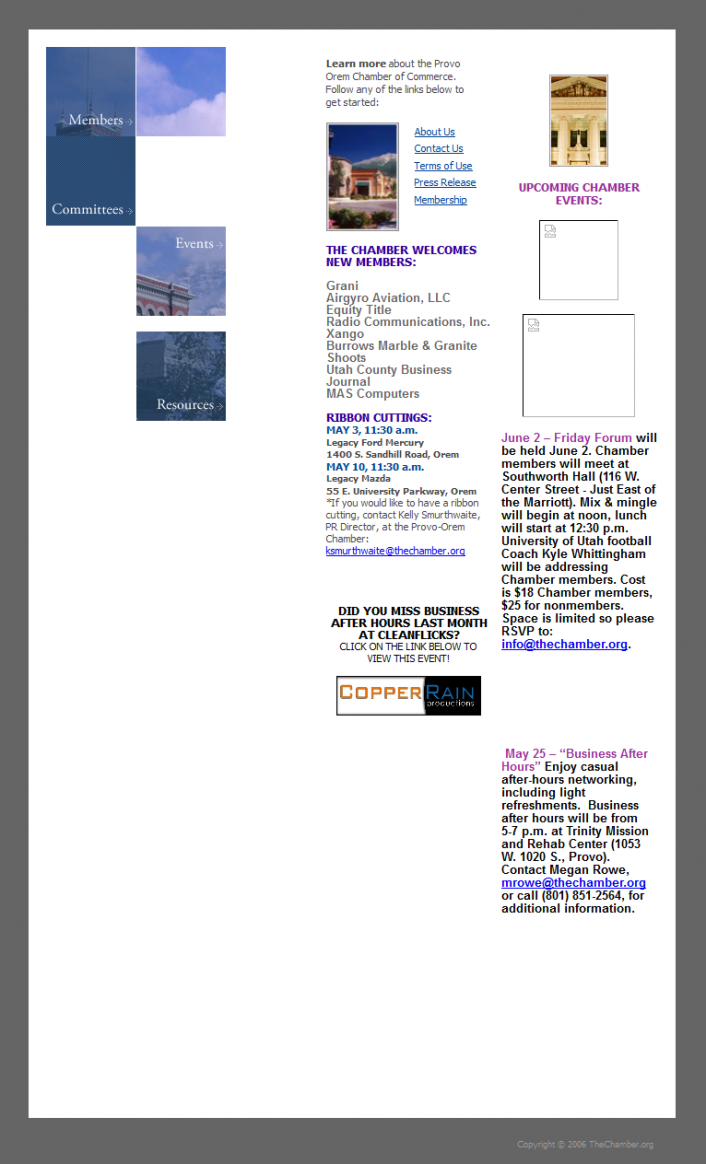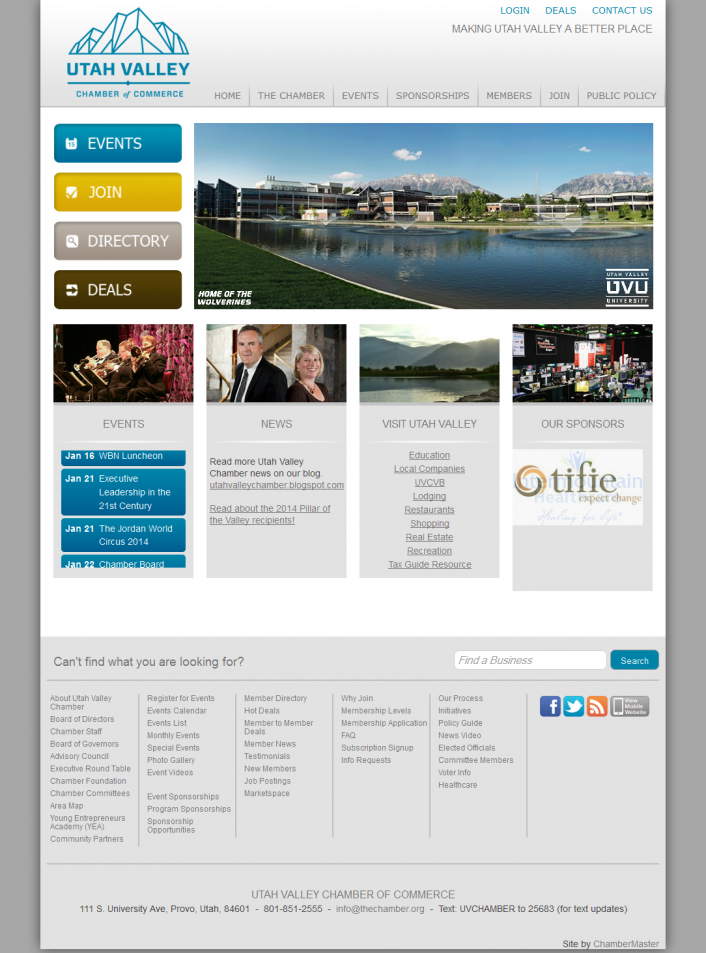 ---
Timeline
---
WEBSITE INFO
Site created on: Oct 01, 2013
REASON:
New design
Highlight new programs
New navigation
Backstory:
When the Bruce Rowe, the co-founder of Sebo Marketing first set up Sebo, he decided that it would be a good idea to join the Provo-Orem Chamber of Commerce. He eventually found the site, but couldn't find out how to become a member of the Chamber, so he gave up.

About a year later, he thought about it again, and tried again. This time, he reached out to Steve Densley, who was the President of the Chamber at that time. Sebo got involved in building a new site which was launched in 2007.

A few years later, the Chamber rebranded to become the Utah Valley Chamber, and the site was redone again in 2011.

When Steve resigned in August 2012 after 30 years with the Chamber, the new Chamber leadership was put in place. Under the direction of Val Hale and Donna Milakovic, the Chamber took on a fresh new look with the site that was designed by Sebo and built on the Chamber Master system.

See the different designs that have been used over the years in the timeline below.