---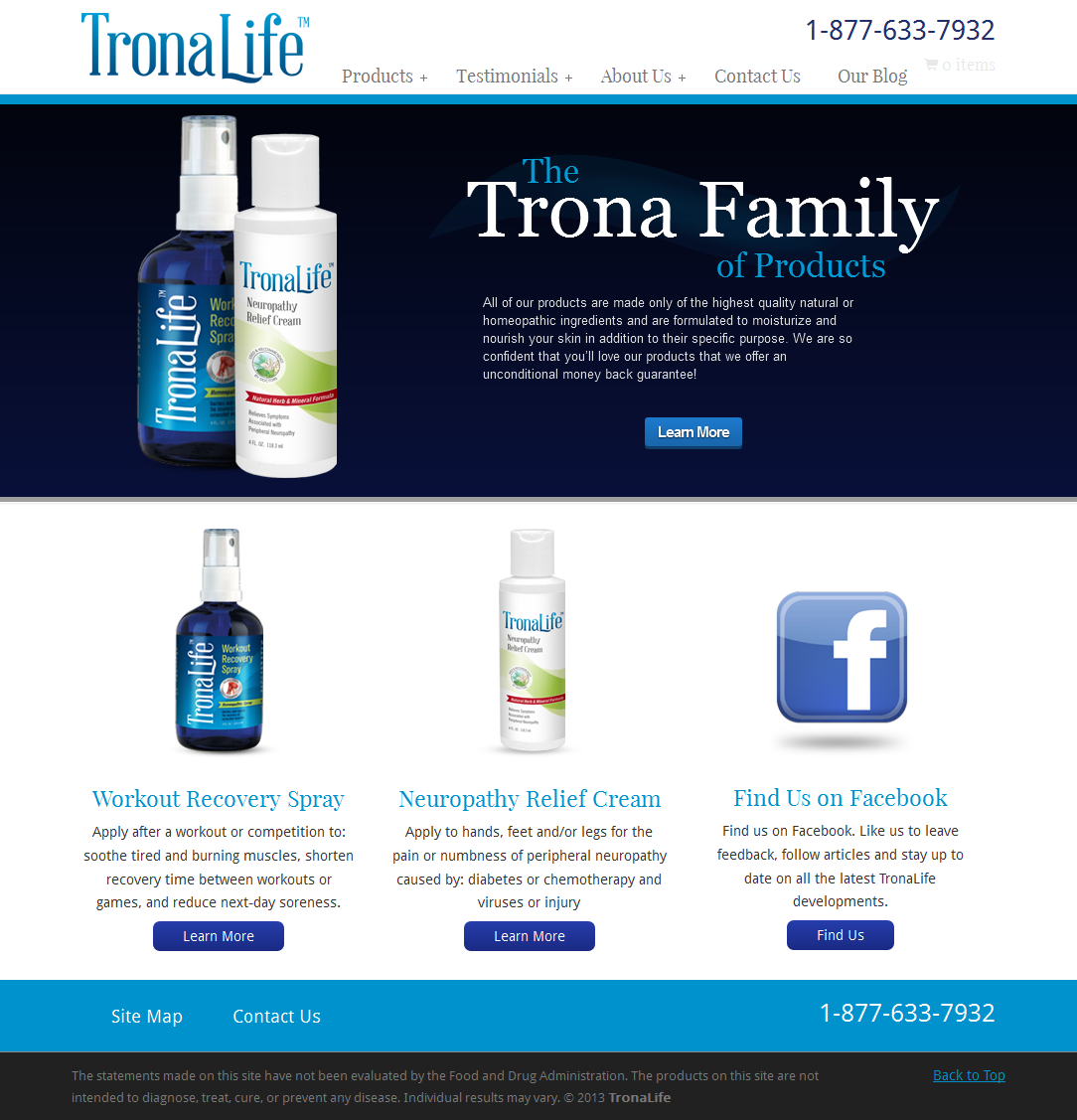 WEBSITE INFO
Site created on: Jun 04, 2013
INDUSTRY:
Health & Medical
REASON:
Improved design over their placeholder site
Better site navigation
Professional appearance and colors
Easy site maintenance
Backstory:
Trona Life had a basic site in place, but needed the site to do more than just sit there. They needed a site with SEO elements in place, e-commerce capabilities, and much more. Over time, this site will grow into what it needs to become to meet their business objectives.