---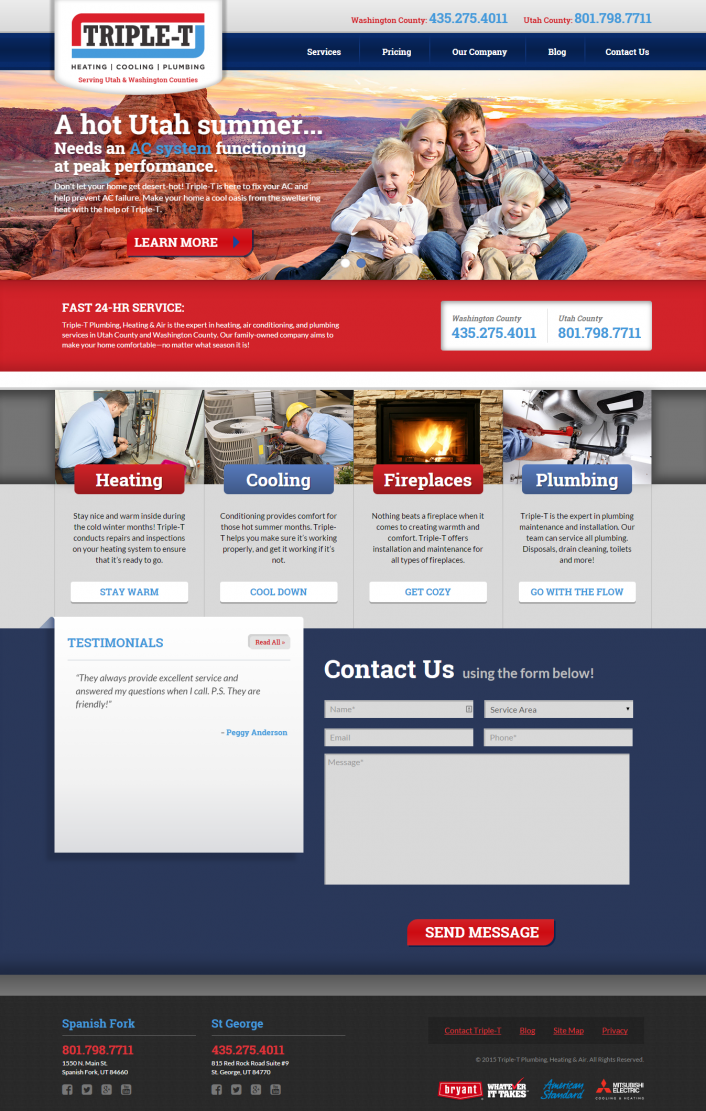 WEBSITE INFO
Site created on: Feb 24, 2015
INDUSTRY:
Professional Services
REASON:
Site Ownership - they didn't own their site and couldn't really control it
Poor SEO - the SEO quality on the site was poor resulting in poor local and national results
No Credibility - the company has been around for ages and is well regarded but their awards and testimonials were hidden on the site
Backstory:
Triple T Heading has been around in the Utah Valley for several generation. Their industry is a competitive and they needed to stand out. Previously they were with a third party company who controlled all aspects of their site. They voiced their frustration with being locked into a contract, not receiving good SEO ranking results and the inability to really change much on their website.

Sebo's solution was freedom. Triple T owned the site, hosting, and domain completely. Sebo created a custom website tailored to their branding and industry. They also optimized their website with the best SEO terms and marked up the code with schema to provide richer search listing results. Making awards and testimonials front and center also directed the visitor focus to what makes them better and different.