---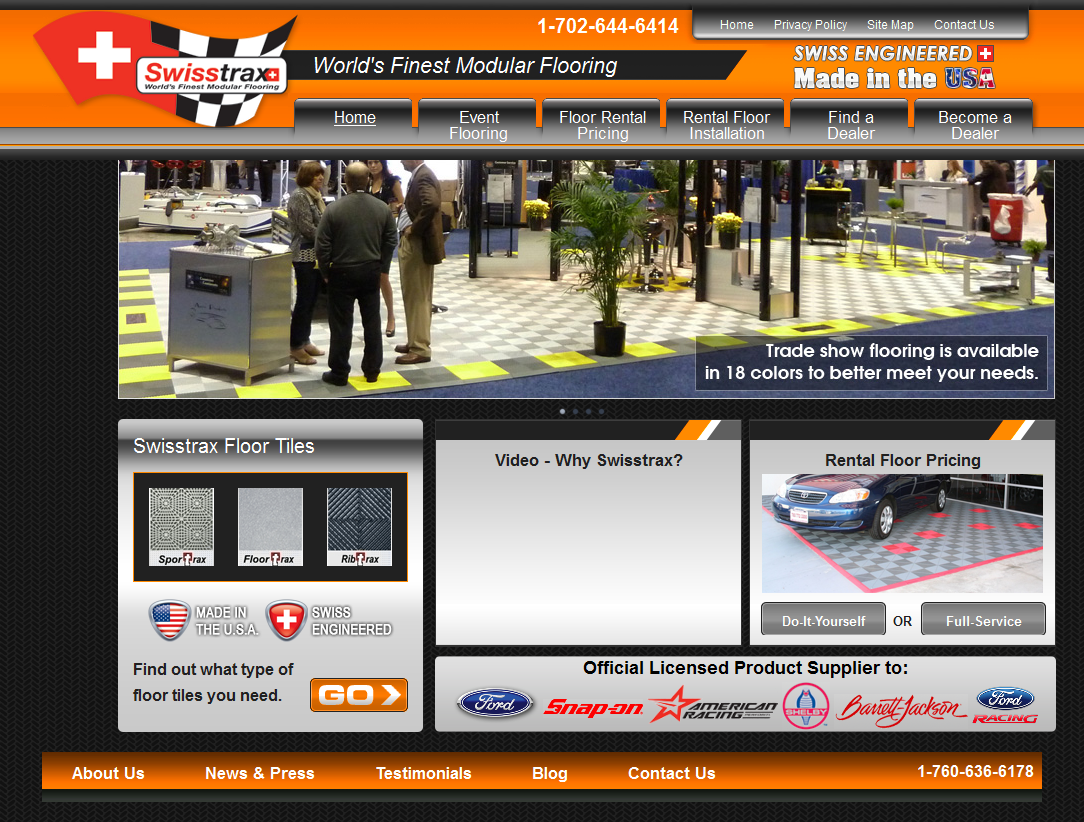 WEBSITE INFO
Site created on: Oct 01, 2011
REASON:
New site for a specific company division
Site to match the corporate brand
Backstory:
Swisstrax became Sebo clients in August of 2008. We have helped them with their SEO, PPC, conversion rate optimization, and more over the years. Their modular floor tiles got so popular that many people wanted to rent their flooring for specific needs, and thus the idea of Swisstrax Rental Floors was born.