---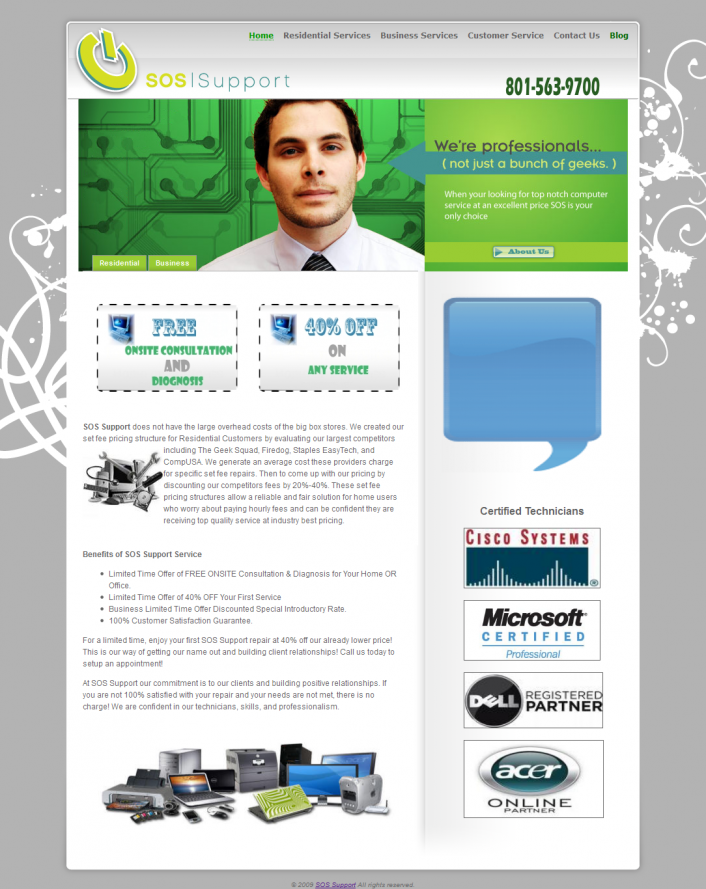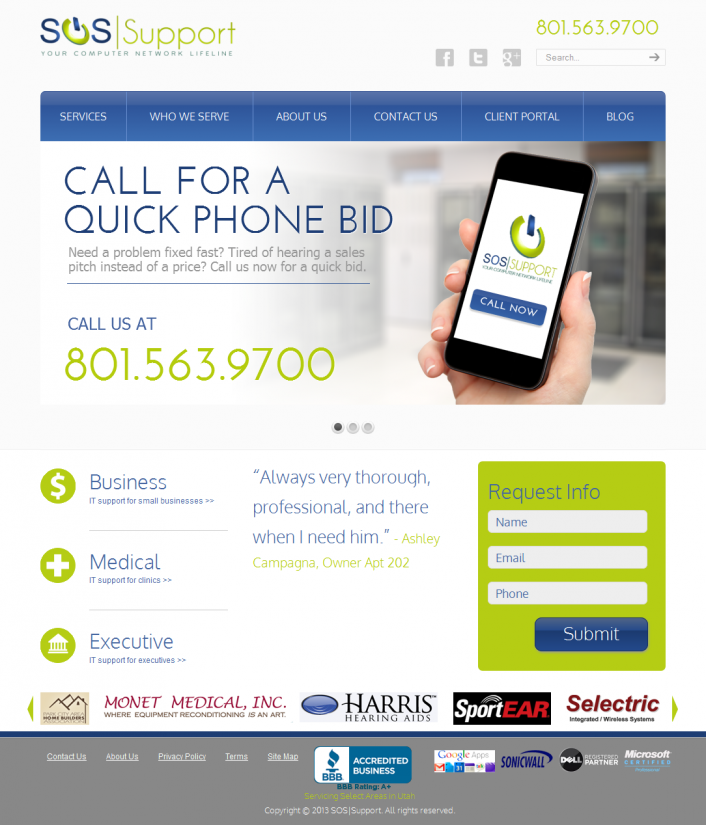 WEBSITE INFO
Site created on: Sep 25, 2013
INDUSTRY:
Professional Services
REASON:
New professional design
Clearer calls to action
Improved site navigation
Backstory:
Jason provides valuable IT services to his customers. As they mentioned his services to their friends and sent them to his site, the feeling of the site didn't demonstrate the level of professionalism Jason felt he provided. The new design is cleaner, more professional, and is much easier to update as well.