---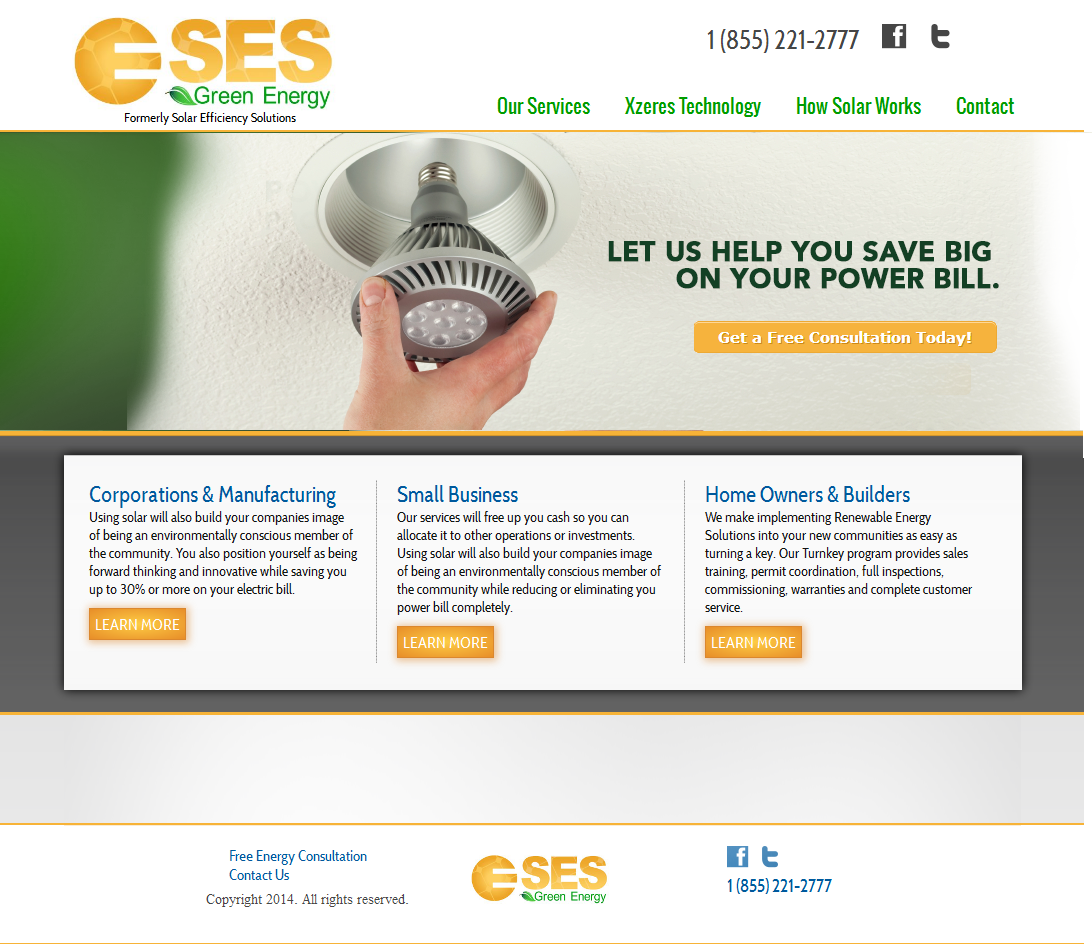 WEBSITE INFO
Site created on: Dec 08, 2012
INDUSTRY:
Professional Services
REASON:
Fix issues that remained from a previous design company
Change the messaging on the site
Change the site to a new name
Backstory:
Solar Efficiency Solutions provided a great service, but they started doing much more than solar. Consequently, they decided to change their name to SES Green Energy to reflect doing much more than solar. They have amazing solutions to help home owners, small business owners and large companies save money on their power bills every month.