---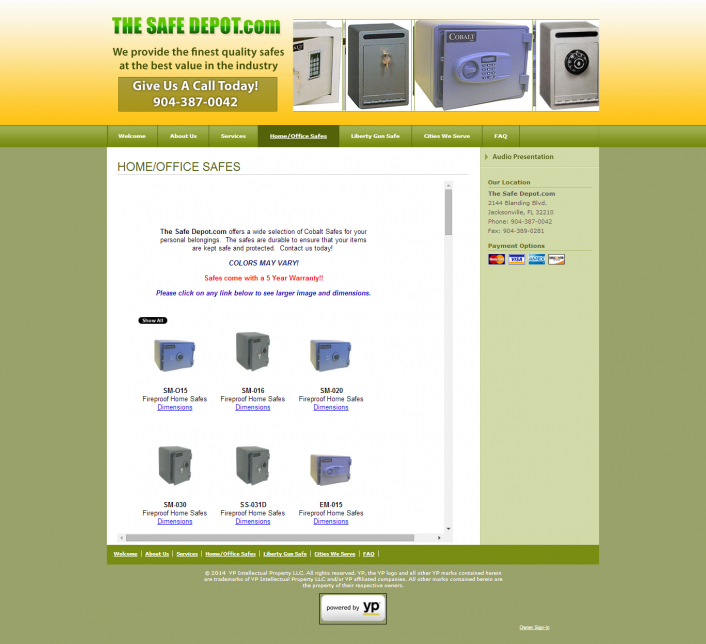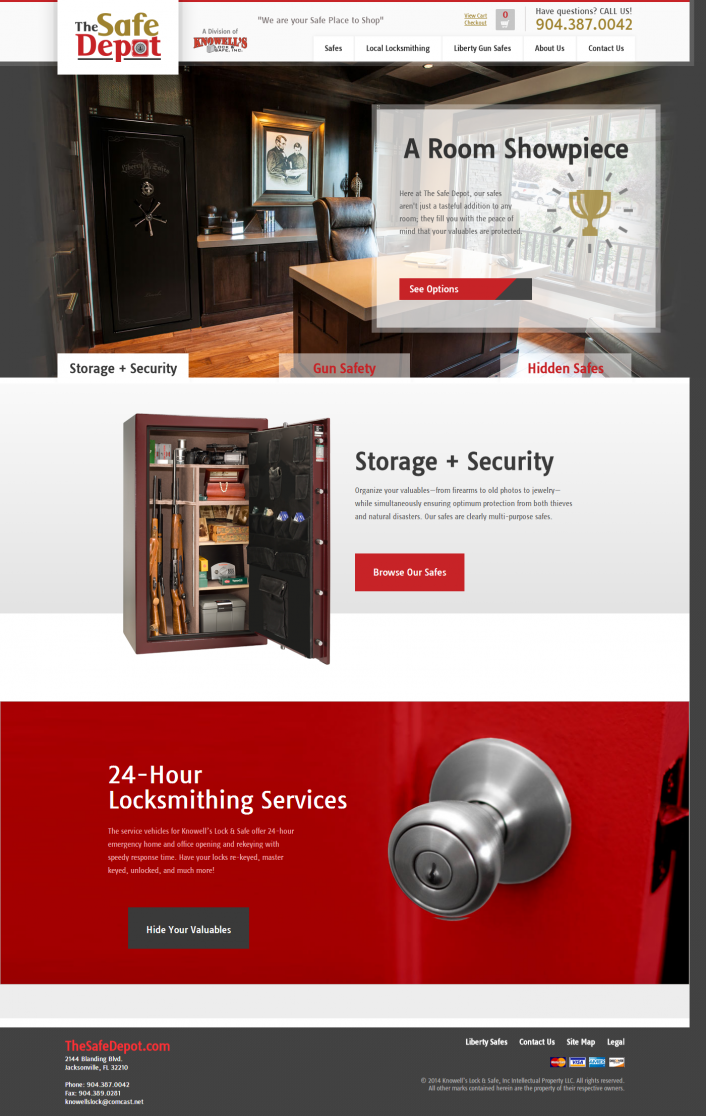 WEBSITE INFO
Site created on: Jun 17, 2014
REASON:
Cleaner, modern design
Better store functionality
Better user experience
Updated Branding
Backstory:
The Safe Depot had been a client of The Yellow Pages for years. When they found out that they couldn't upgrade their site without another 2 year contract they turned to us for help. We took a look at their website and advised them to build their own.

We created them a website design that was high class, empowered them to have control over all facets of the site and did all that without locking them into a contract. The new site also provided a better framework for SEO, custom PPC pages and created a beautiful modern user experience that sets them apart form their competition.