---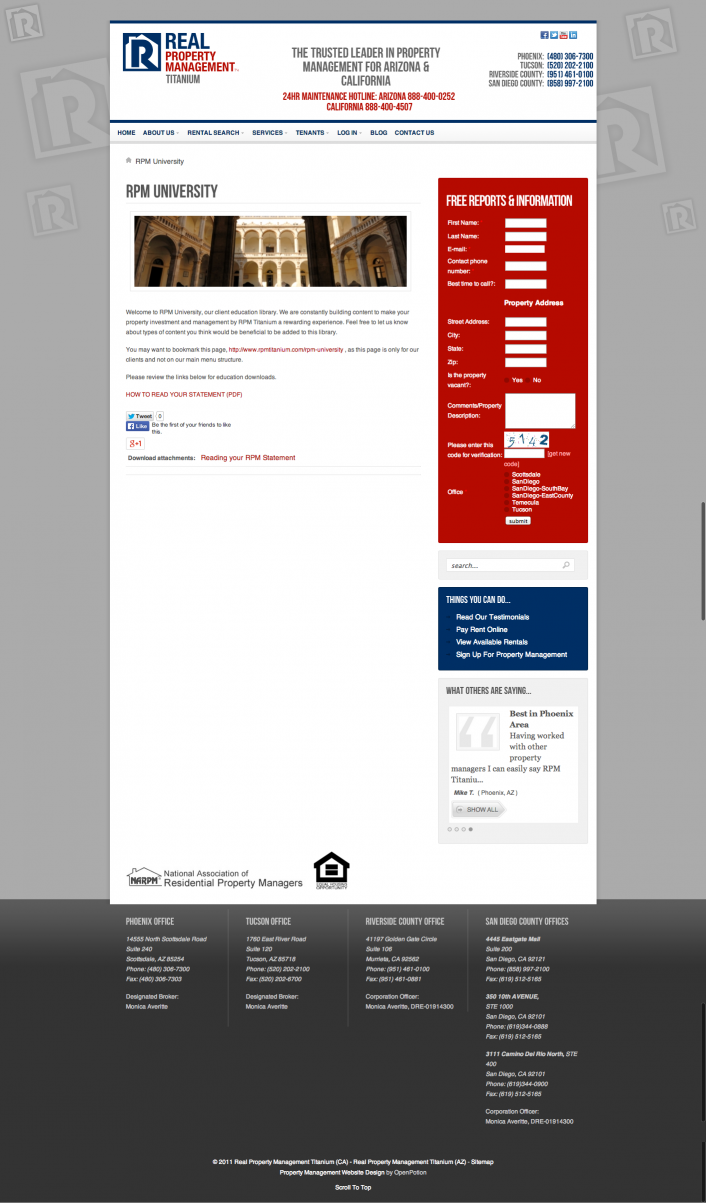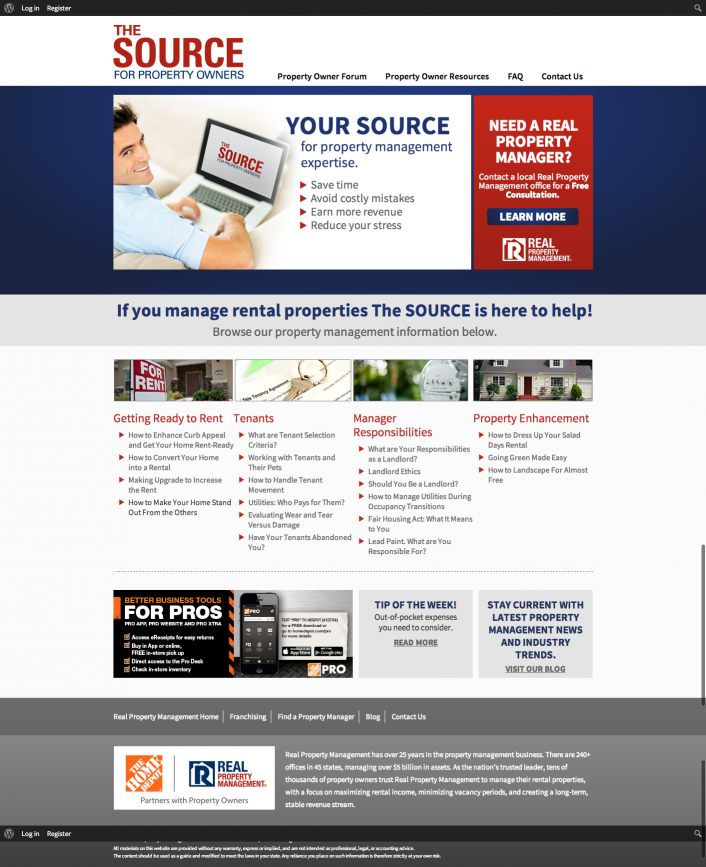 WEBSITE INFO
Site created on: Feb 12, 2014
REASON:
Clean, professional design
Improvements to site navigation
Clearer picture of who is visiting their site
Backstory:
The team at Real Property Management is comprised of true professionals who make lives easier for property managers. The Source for Property Owners helps you save time, avoid mistakes, earn more revenue, and reduce stress. They compiled a number of valuable resources that are shared on the site as well.