---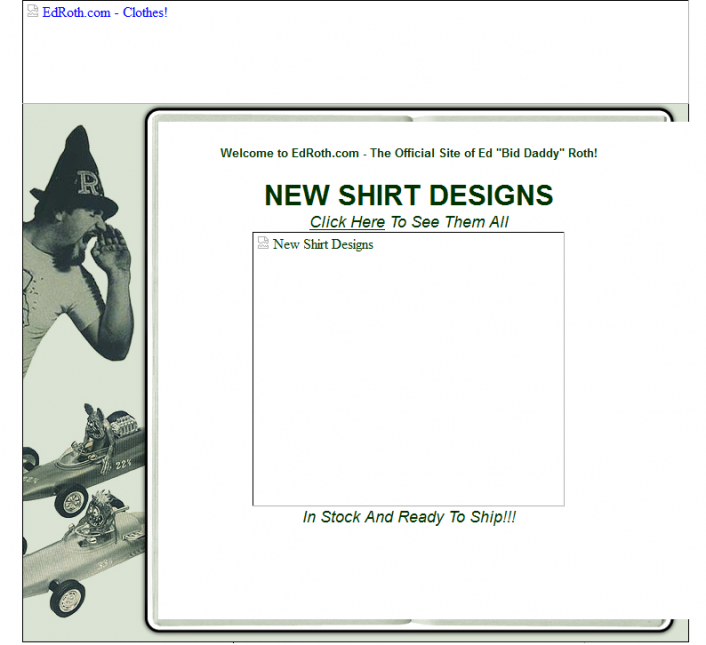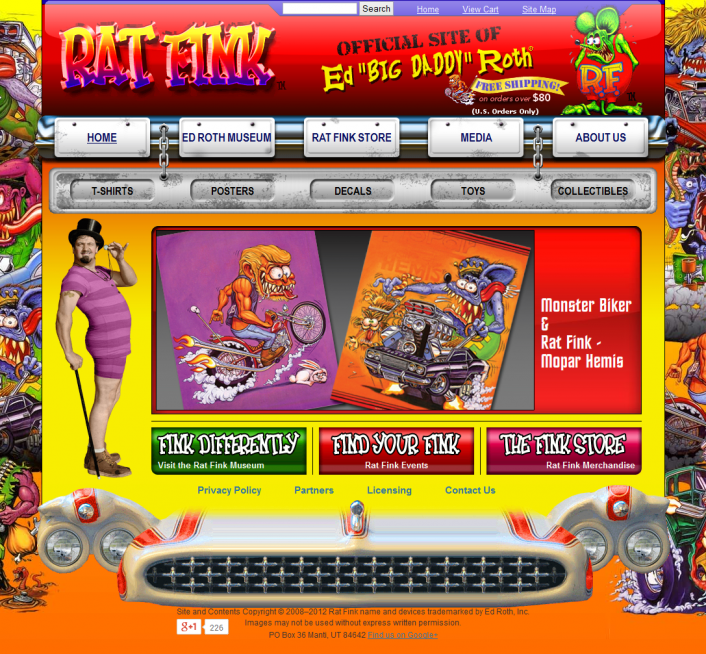 WEBSITE INFO
Site created on: Oct 24, 2008
REASON:
New, colorful design
Better feel for what their product represents
Easier navigation into additional parts of their site
Backstory:
This has to be one of our favorite client stories, and clearly one of the most unique designs we have ever done! Ed "Big Daddy" Roth was an amazingly inspired man who was a creative genius. After he passed away in 2001, his wife Ilene wanted to honor his legacy by continuing on the Rat Fink tradition with his designs and products.

The early version of the site was a basic black and white site that focused on Ed's t-shirt designs. But the brand was much more than that. So, Dane Godwin (the Director of Graphic Design at Sebo) took on the challenge to create a site that incorporated Ed's designs and continued to be a tribute to Ed. This ain't your basic website template!