---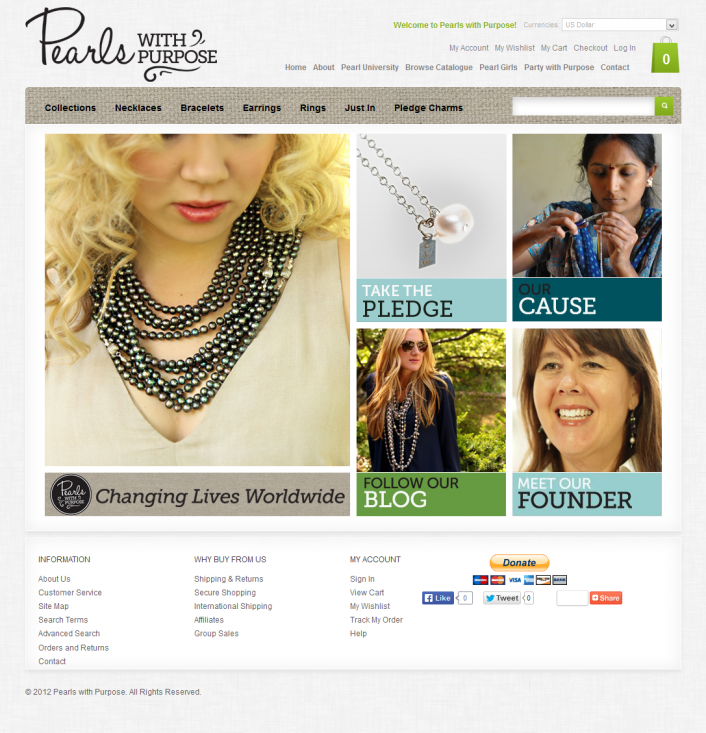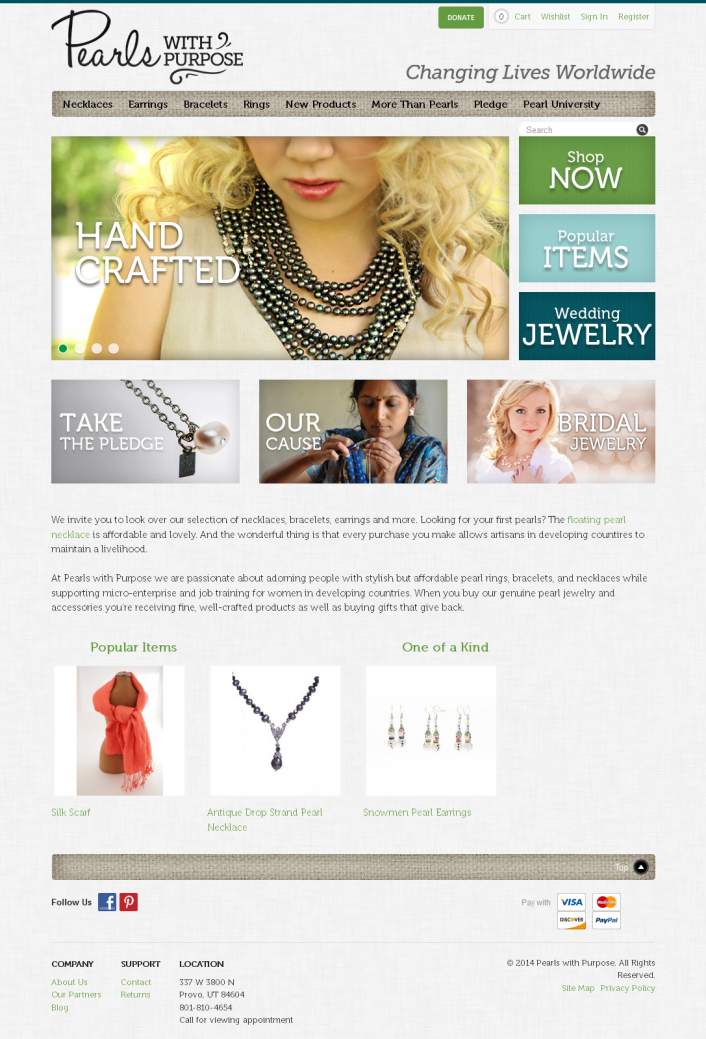 WEBSITE INFO
Site created on: Oct 19, 2012
REASON:
Focus on different sections of the site
Easier site maintenance
Backstory:
As you can see from the before and after designs, we didn't need to make a big change to the site. However, the 4 main calls to action on the old site featured the cause of Pearls with Purpose. But, to support the amazing cause of helping women in developing countries, they needed the site to sell more products.

The calls to action on the new site now make it clear that shopping for jewelry is the main point of the site. And by purchasing jewelry on the site, you can help women throughout the world.