---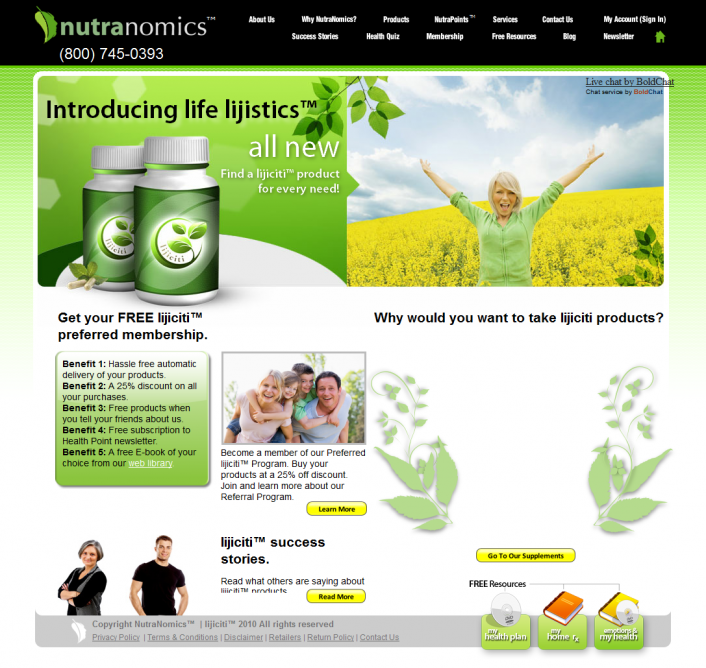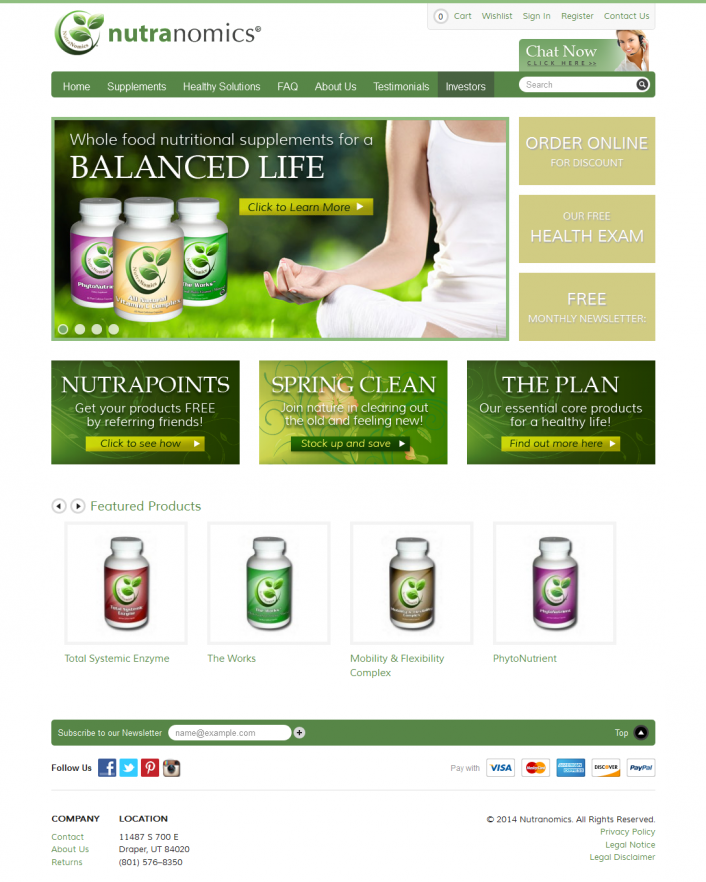 WEBSITE INFO
Site created on: Dec 17, 2012
INDUSTRY:
Health & Medical
REASON:
New, professional design
Ability to add new features to the site
Clearer calls to action
Backstory:
Nutranomics offers core products for a healthy life. But their site need to improve the appearance, and to change the primary calls to action on the home page. In addition, the site needed a cleaner overall navigation system to find the right products for that specific visitor.