---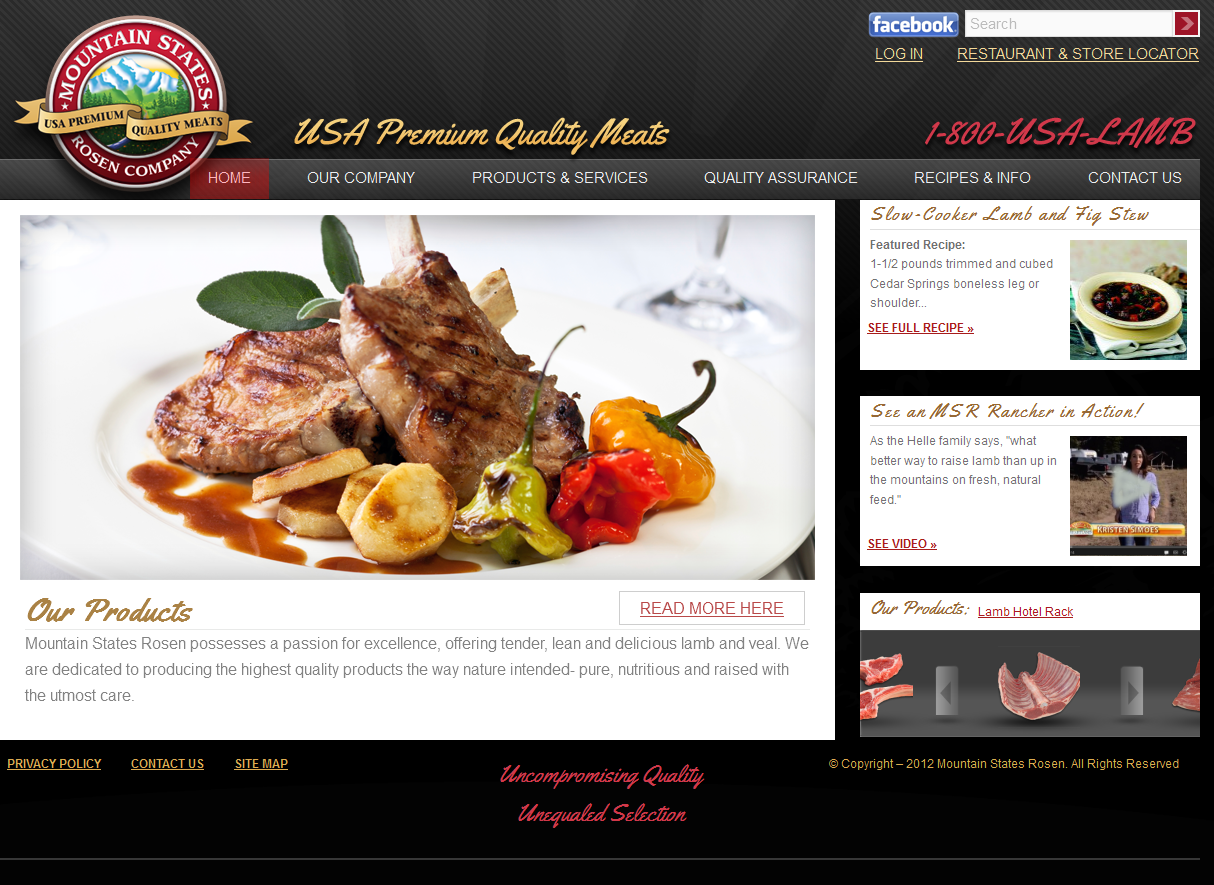 WEBSITE INFO
Site created on: May 29, 2012
INDUSTRY:
Professional Services
REASON:
Professional design
Easy ongoing site maintenance
Clear calls to action
Backstory:
Mountain States Rosen focuses specifically on the American lamb and veal industry. It isn't a side business for them. It is what they do. Their lamb ranchers include over 135 ranchers in 15 different states.