---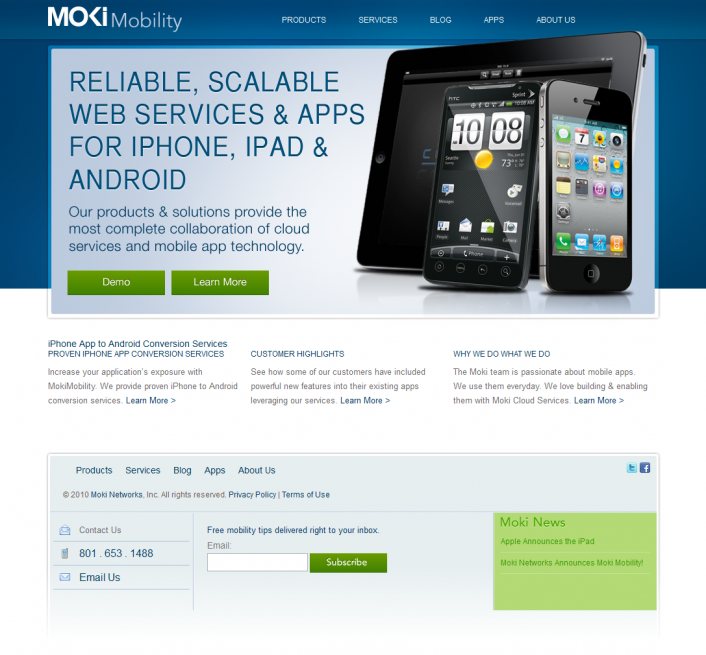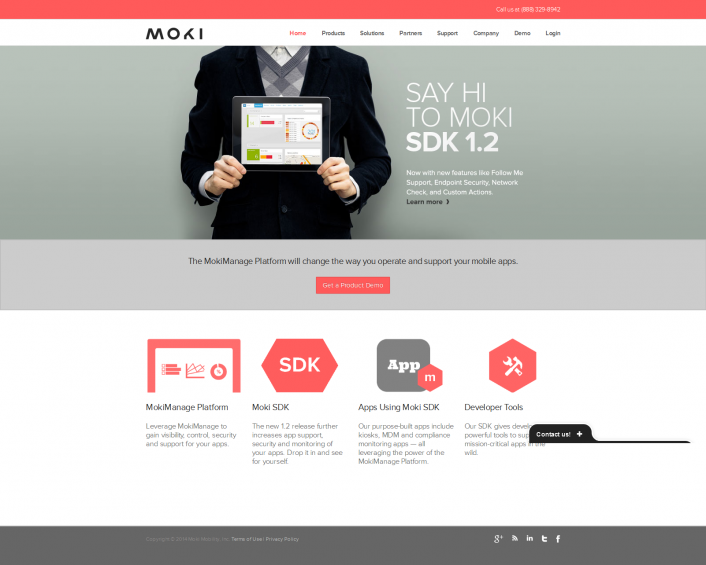 WEBSITE INFO
Site created on: Nov 01, 2013
REASON:
New site navigation
Changes to calls to action
Changes to branding and color scheme
Backstory:
MokiMobility made some changes to their product offerings and needed to focus on those new items. Look below the home page banner on both the old and the new site. See how the new site does a much better job drawing attention to the 4 key icons? That's what we can do for you!