---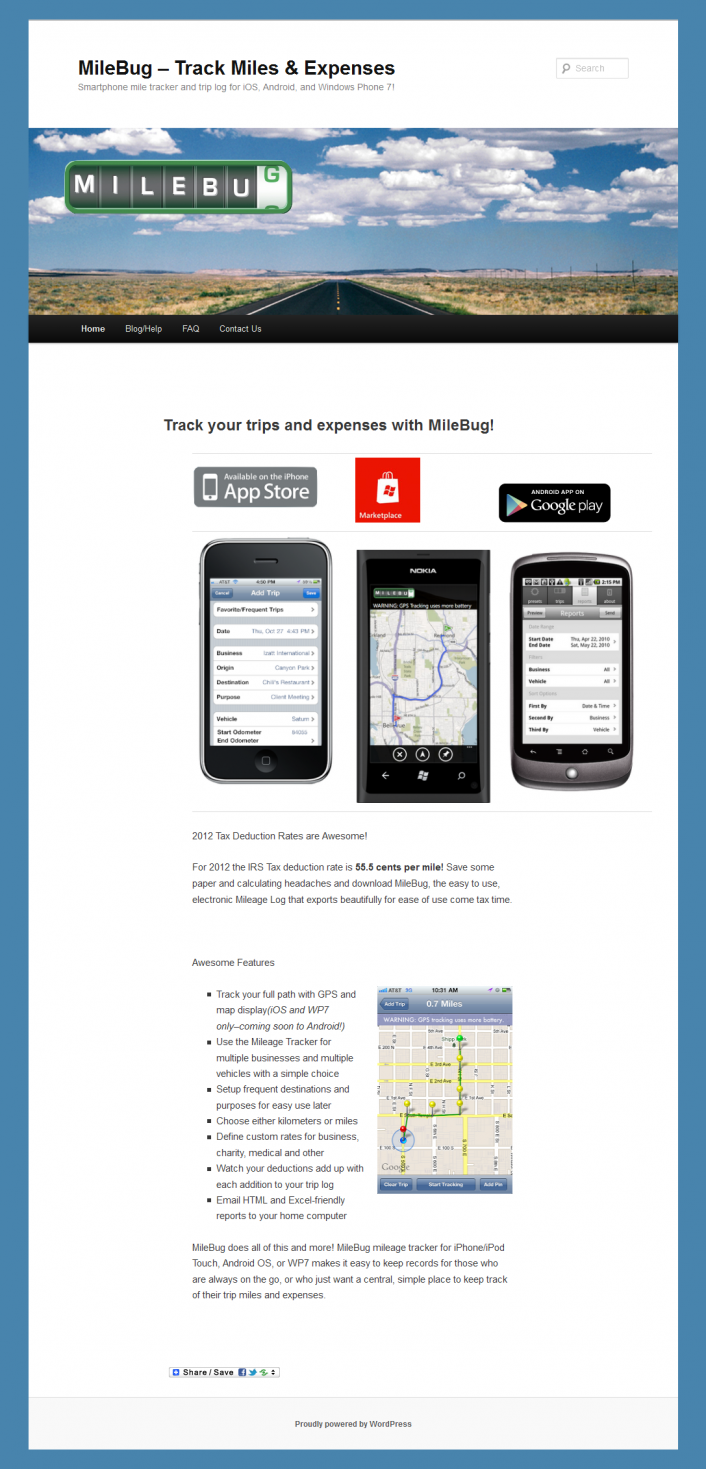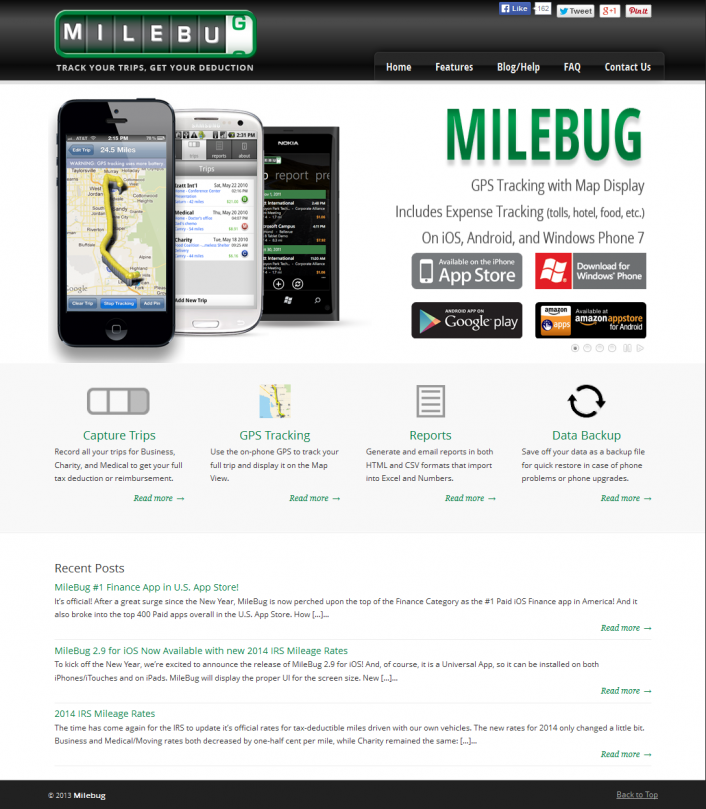 WEBSITE INFO
Site created on: Feb 07, 2013
REASON:
Transition to a newer Wordpress design
An App specific design
Easier site maintenance
More SEO opportunities
Backstory:
Milebug is a really cool app that helps you track the miles you drive for business purposes. The original site made it clear that Milebug was an app, but the long home page made it hard to see the key features of the app without having to scroll down.

Compare the old and the new site to see how much more efficiently the top area of the site is now being utilized.