---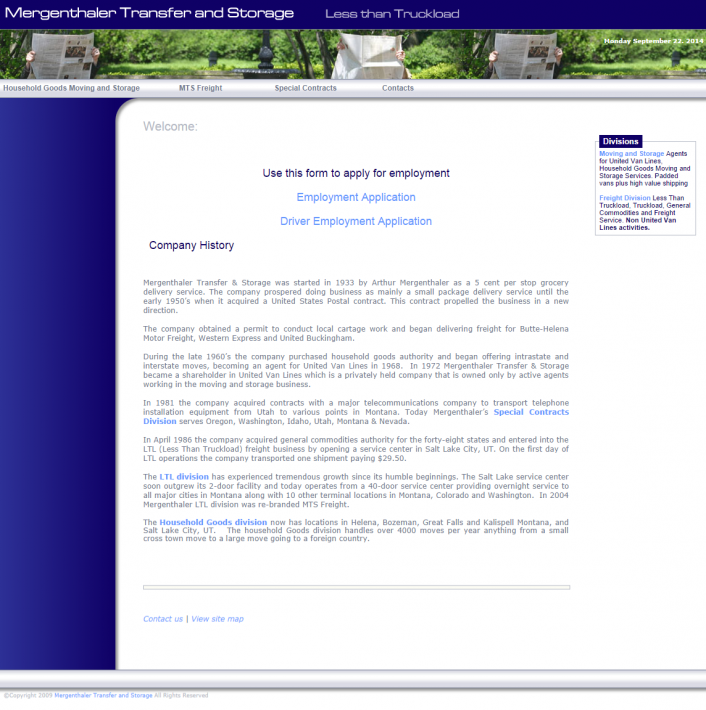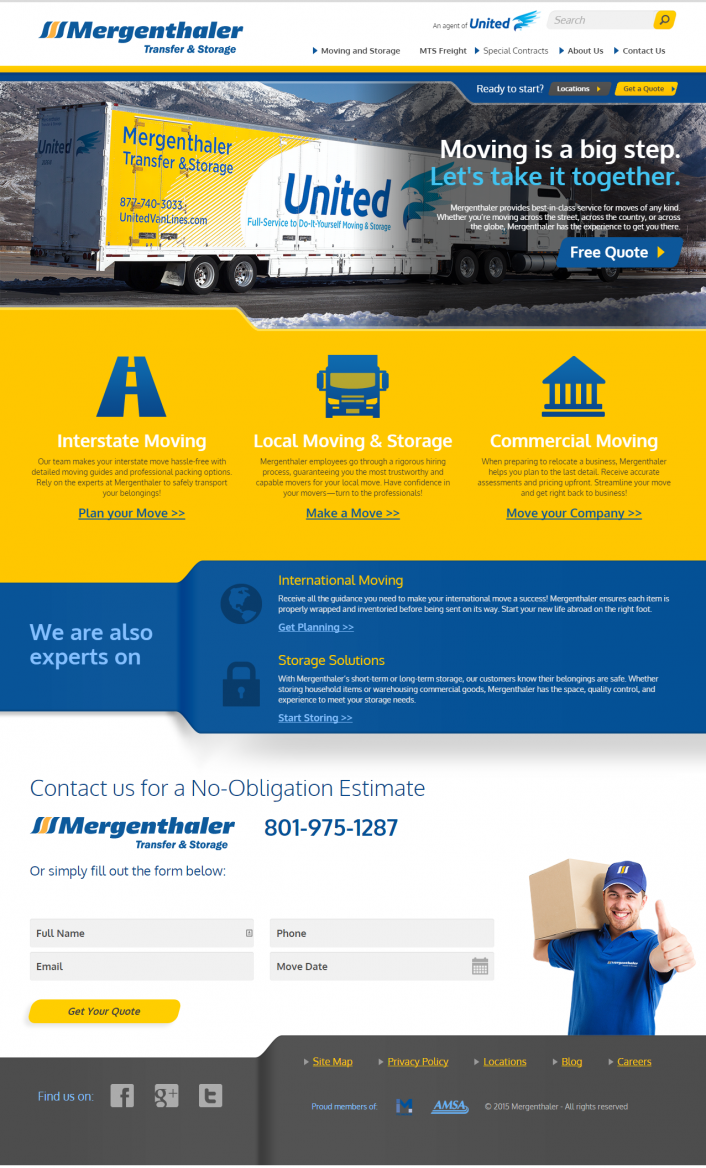 WEBSITE INFO
Site created on: Jan 29, 2015
INDUSTRY:
Professional Services
REASON:
90's design website - Old & Ugly
Outdated low quality content wasn't relevant to visitors
Poor page layouts confusing visitors
Poor SEO - Basic SEO principles weren't being followed
Calls to action weren't obvious resulting in no visitor action
Navigation didn't reflect potential customers needs
Website content didn't guide visitors through the website
Backstory:
The Salt Lake office of Mergenthaler was failing. Mike hastings came in from out of town to take over the Marketing/Sales division and turn it around. His goal was to use a new website to help drive leads. Mergenthaler is a veteran in the moving and transfer industry but had no local SEO presence and therefore weren't getting any leads from their website. After doing some research Mike found Sebo Marketing. Sebo was highly recommended by others he contacted and so Sebo took on the project. What Sebo liked most about Mergenthaler was their desire to partner for long term results.

After partnering Sebo tackled their website creating a modern design unique to the industry, targeted content that guides visitors through the website to become leads, and valuable moving resources for potential and past clients.