---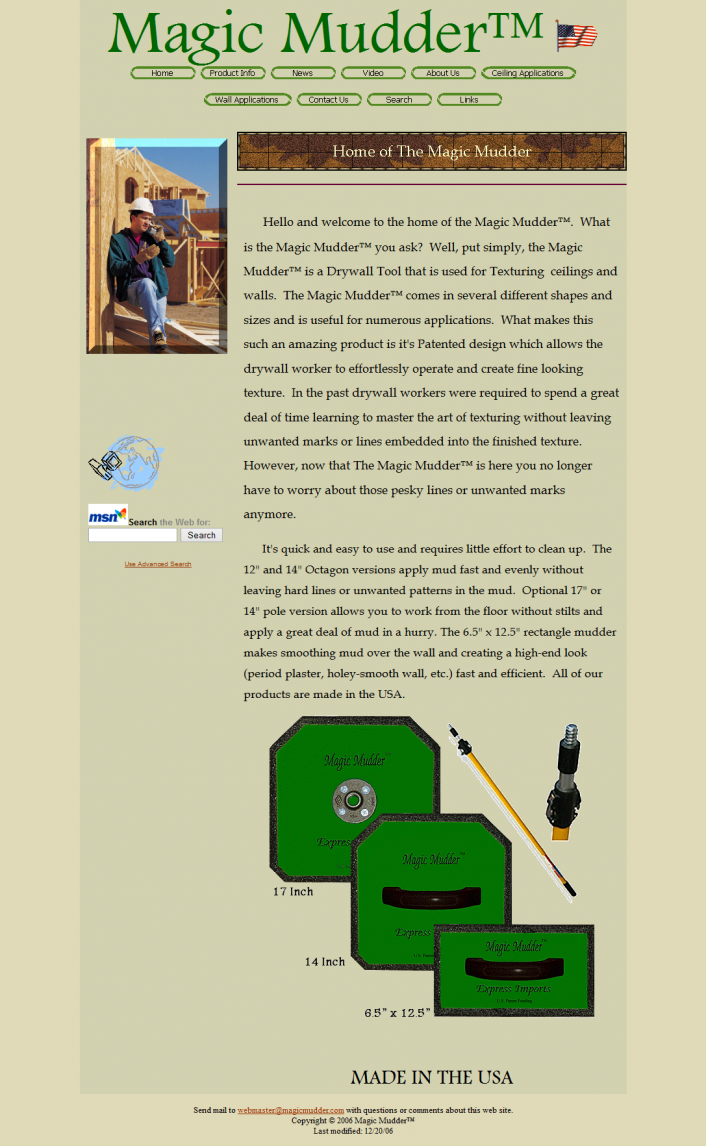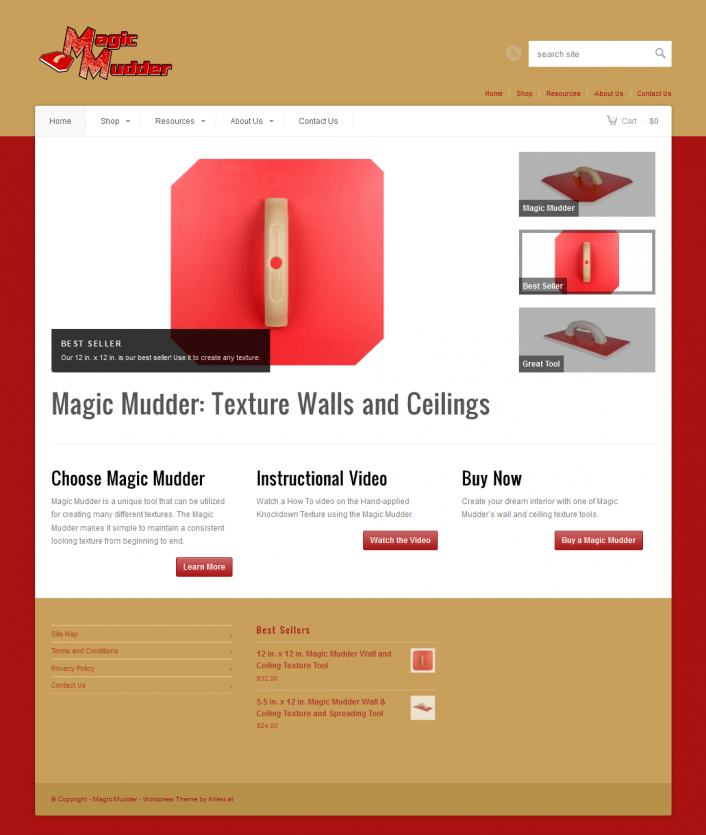 WEBSITE INFO
Site created on: Jul 24, 2013
REASON:
New, professional design
Change in the navigation system
Changes to messaging
Change to the branding and colors
Clearer calls to action on the home page
Backstory:
Magic Mudder is a really cool and innovative tool to help painters speed up the texturing process and to allow for more texturing options. It is so cool that Home Depot sells it on their website too!

The original site looks like it was done by someone in their basement. To get the attention of the buyers of big box retail stores, the site just had to change. In addition, the Magic Mudder team now can add content, images, videos and more due to the site being set up in Wordpress. Don't do your next painting project without Magic Mudder!