---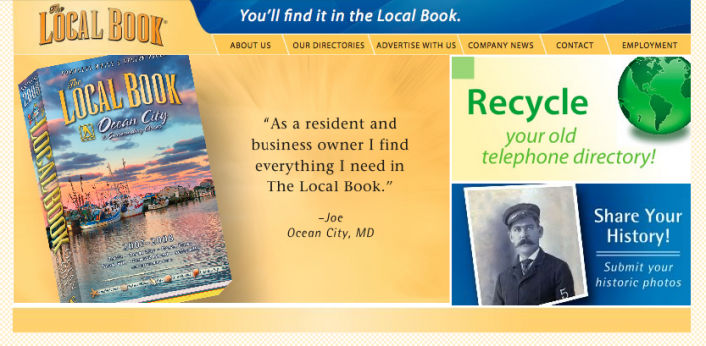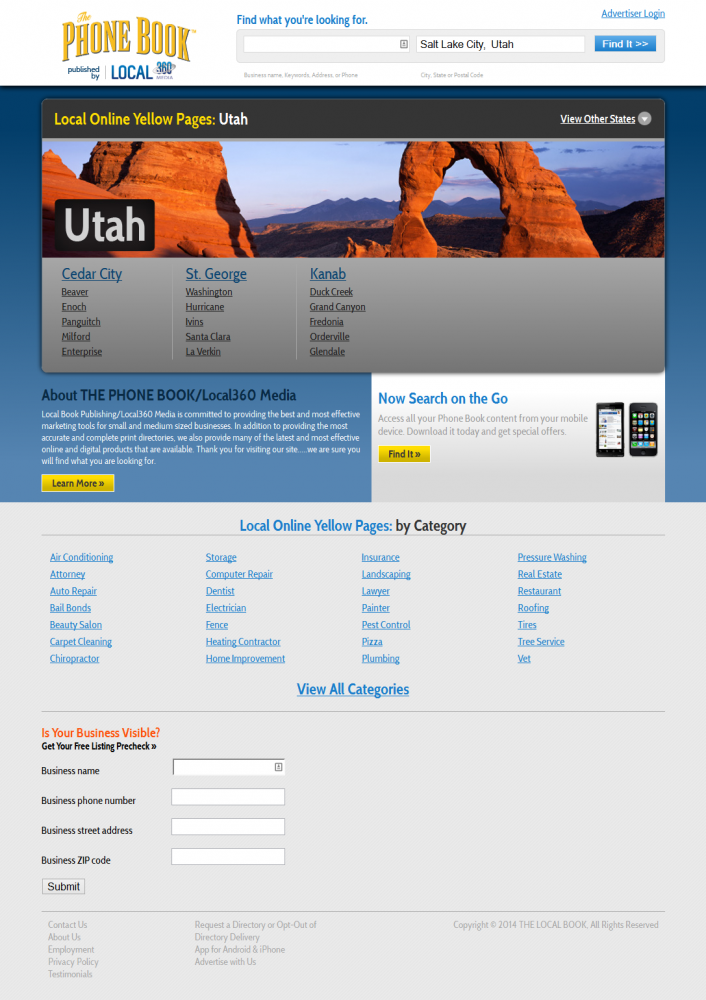 WEBSITE INFO
Site created on: Oct 24, 2012
REASON:
New design
Custom designs based on location
Custom navigation based on location
Easier crawling of 1,000's of pages
Backstory:
The Local Book provides yellow page directories to several small markets in the USA. Their site didn't do a good job highlighting those markets, or promoting their advertisers in those markets.

In addition, Google got stuck trying to crawl through their website. Once we built a new and very custom site, Google crawled all the pages and found a very large and very robust site.