---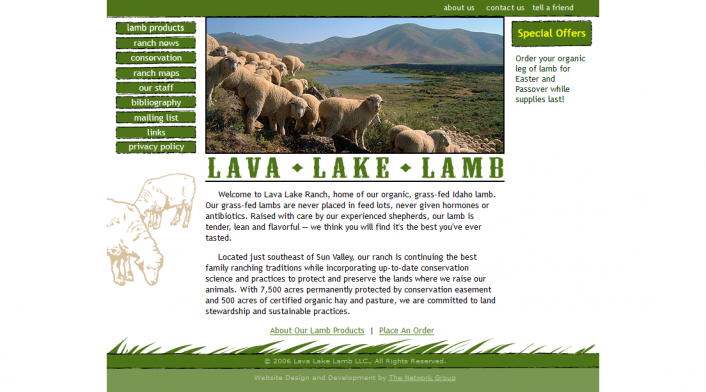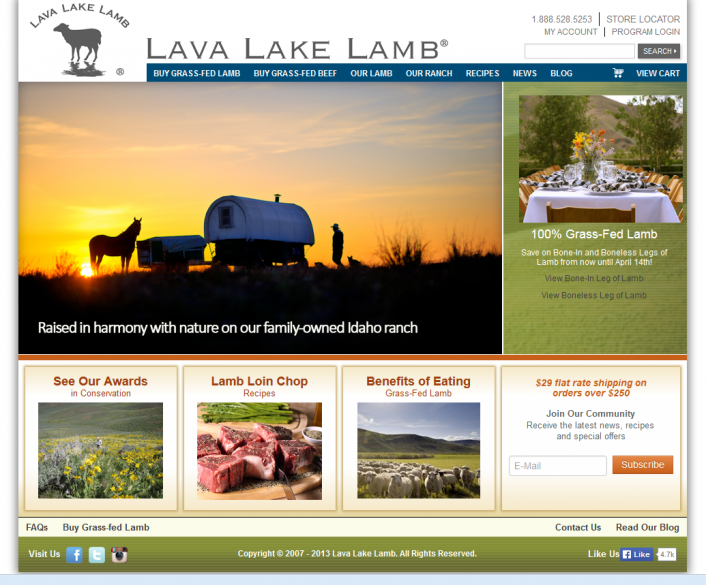 ---
Timeline
---
WEBSITE INFO
Site created on: Nov 23, 2007
REASON:
More professional design
Improved site navigation
Improved search engine optimization
Feature products better
Improved buying zone
Backstory:
This is one of our favorite stories. In 2007, we were approached to build a new website for Lava Lake Lamb. Bruce Rowe asked them if they had enough product in stock if online sales went well. Within 6 weeks of launching the website, most of the products on the site had to be marked Out of Stock!

The site emphasis shifted, the site grew to include all natural lamb in addition to organic lamb, and the site has evolved dramatically over the years.

New versions of the site have been designed and implemented, products and pictures are updated regularly, and new features are also added to the site throughout the year. They understand the fact that you can't just build and launch a website and expect good things to happen. It takes ongoing efforts to maximize your online results!