---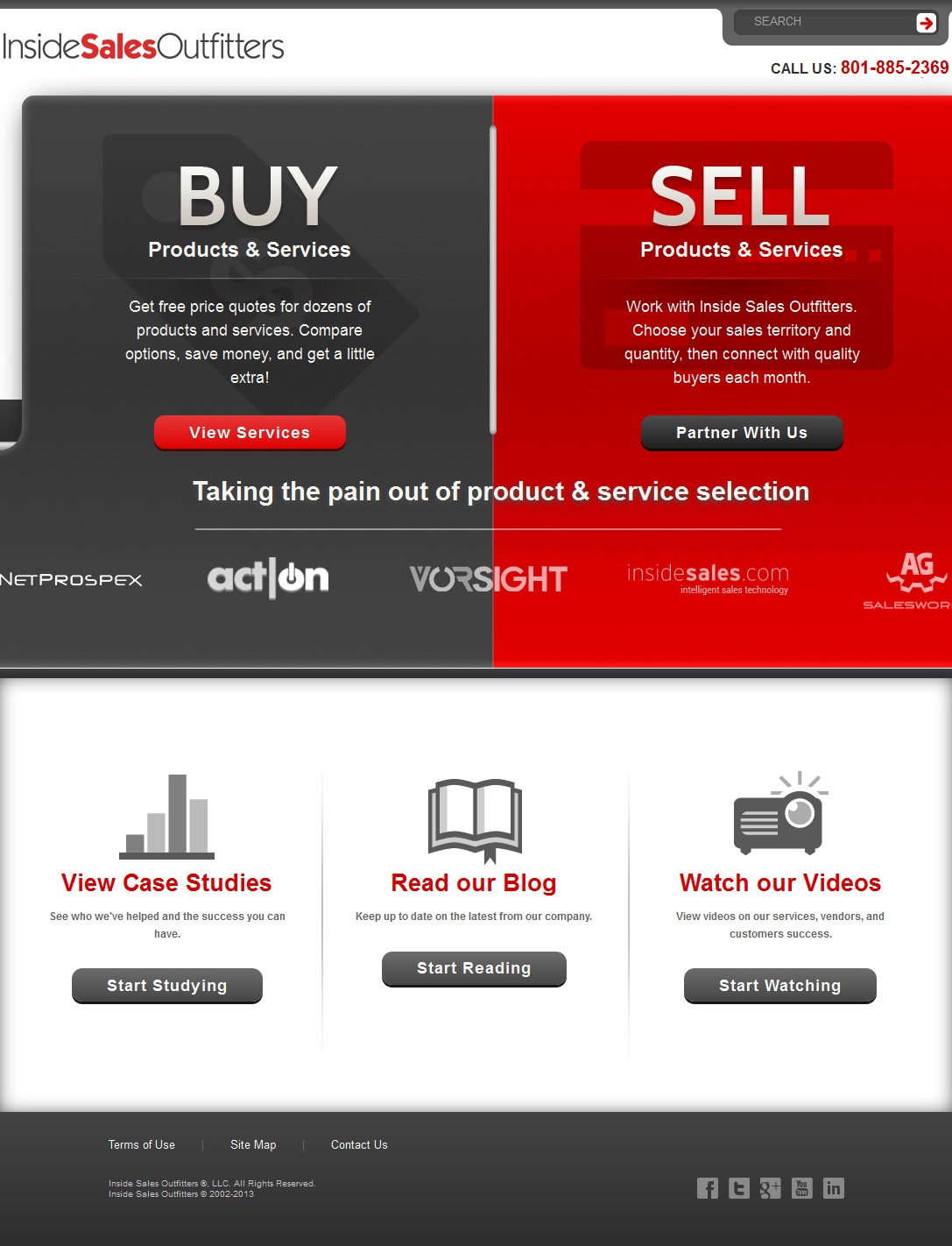 WEBSITE INFO
Site created on: Oct 07, 2013
INDUSTRY:
Professional Services
REASON:
New, online presence
Lead generation
Improved company efficiency
Backstory:
InsideSales.com is a fast growing and exceptionally well managed company. As their company has grown, the need for related services and products has grown with them. Inside Sales Outfitters helps companies with inside sales organizations be more efficient, more productive, and more profitable.