---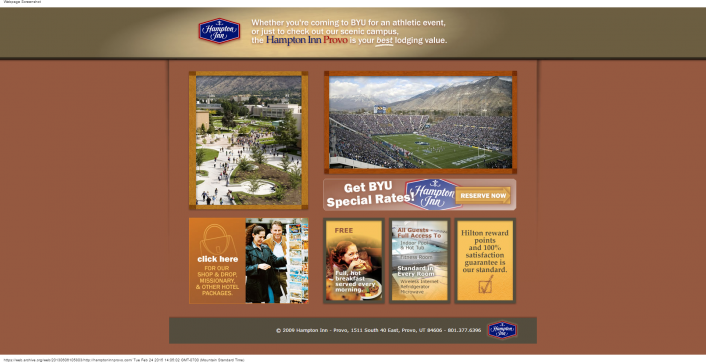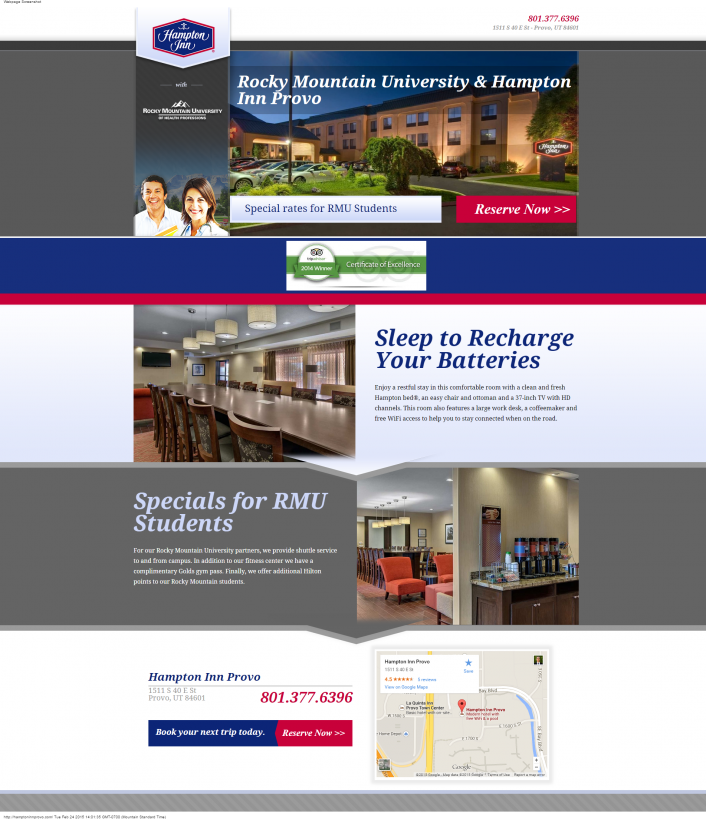 WEBSITE INFO
Site created on: Dec 01, 2015
REASON:
Website out of date
Targeting wrong market
Weak call to actions
Difficult to edit
Unclear value propositions
Backstory:
Hampton Inn Provo previously targeted BYU visitors and students. The results of their marketing were unclear and the website didn't provide much value. Additionally, new opportunities opening up which caused the site to unintentionally ostracize valuable markets.

With Rocky Mountain University students regularly coming into town, a new message was created to help grab their business as well as improve the hotel's perceived value.