---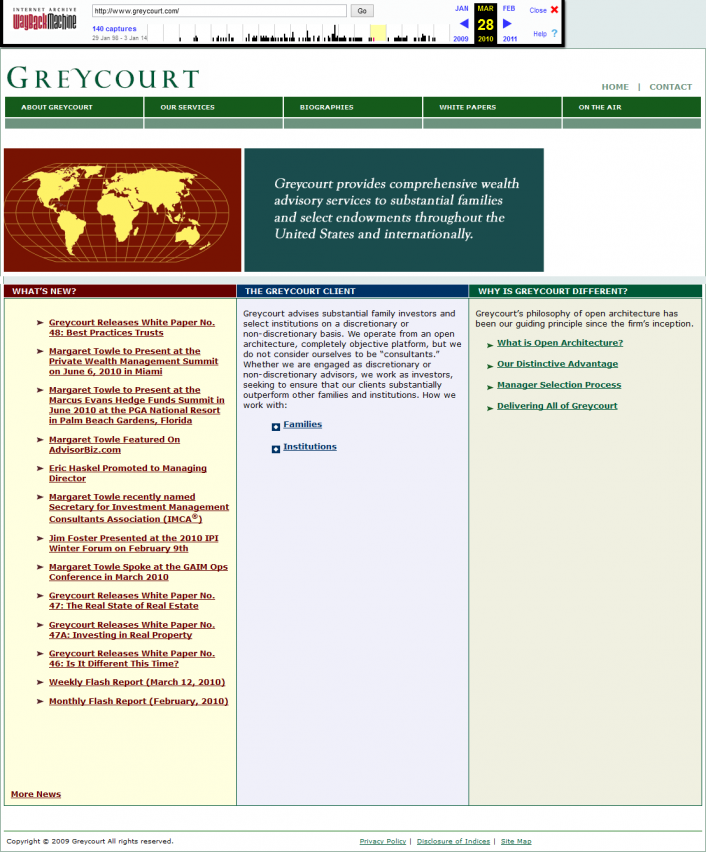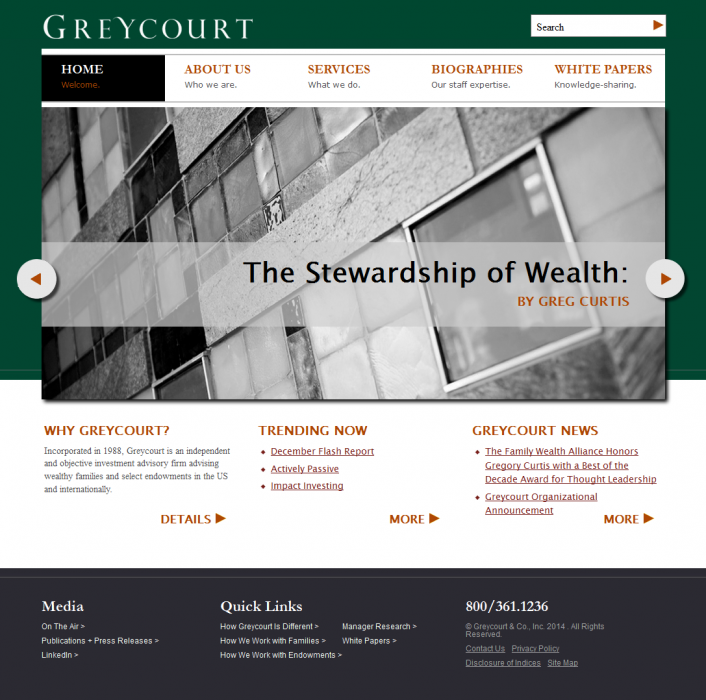 WEBSITE INFO
Site created on: Mar 08, 2012
INDUSTRY:
Financial Services
REASON:
Improved design and colors
Higher end appearance
Easier site maintenance
Backstory:
Greycourt is an independent advisory firm that serves wealthy families and endowments in the US and internationally. Their existing site just didn't have the right feel, and it didn't properly explain who they are and what they do.

With the new site navigation, and design built inside of Wordpress, they accomplished their goals and have the ability to make the site improvements they need for years to come.