---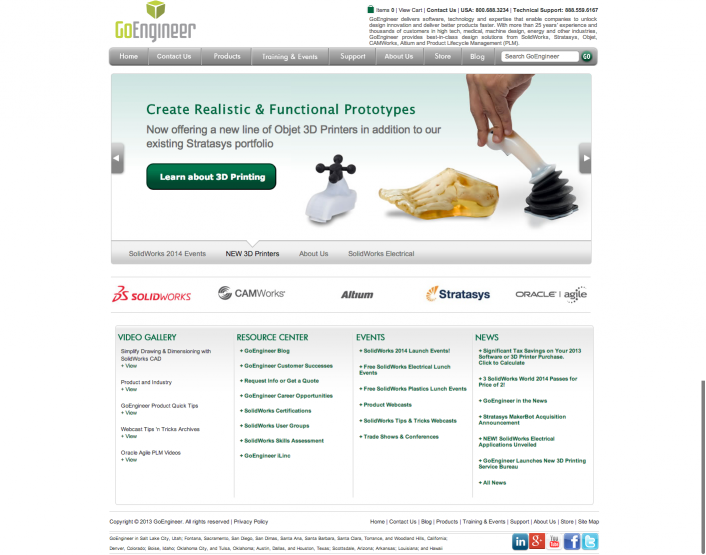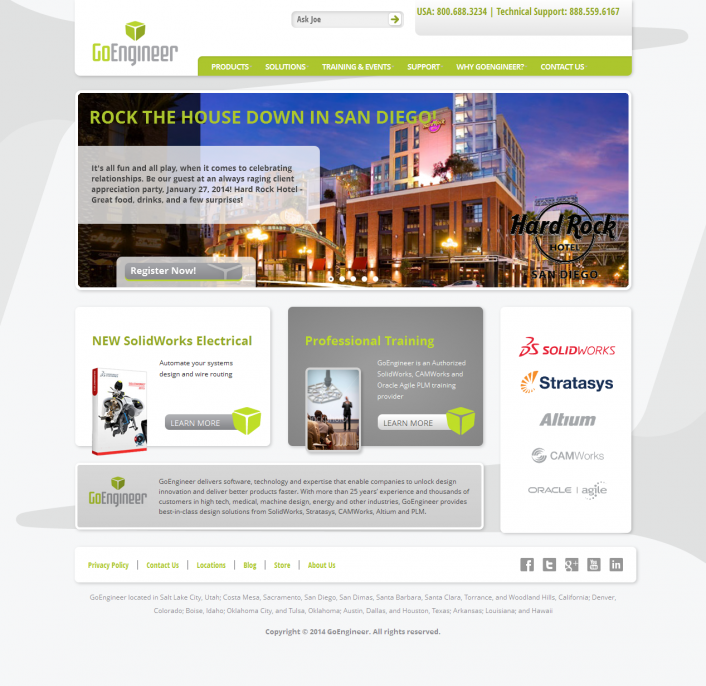 WEBSITE INFO
Site created on: Jan 11, 2014
INDUSTRY:
Professional Services
REASON:
New design, cleaner look
Dramatically improved site navigation
Better organization of a large site
New graphics and product messaging
Improved product page layouts
Backstory:
Since GoEngineer is a leader in their industry, they wanted a website that reflected that leadership. This project started simple and evolved quite a bit during the process. But, when the site launches with over 4,000 pages, that expansion during the process is to be expected!

If you have a large and complex site, check out the navigation system on this site. This is an example of a "Mega Nav". Instead of the standard drop down menus, a mega nav allows visitors to directly dive deeper into the site in 1 click than was traditionally possible.