---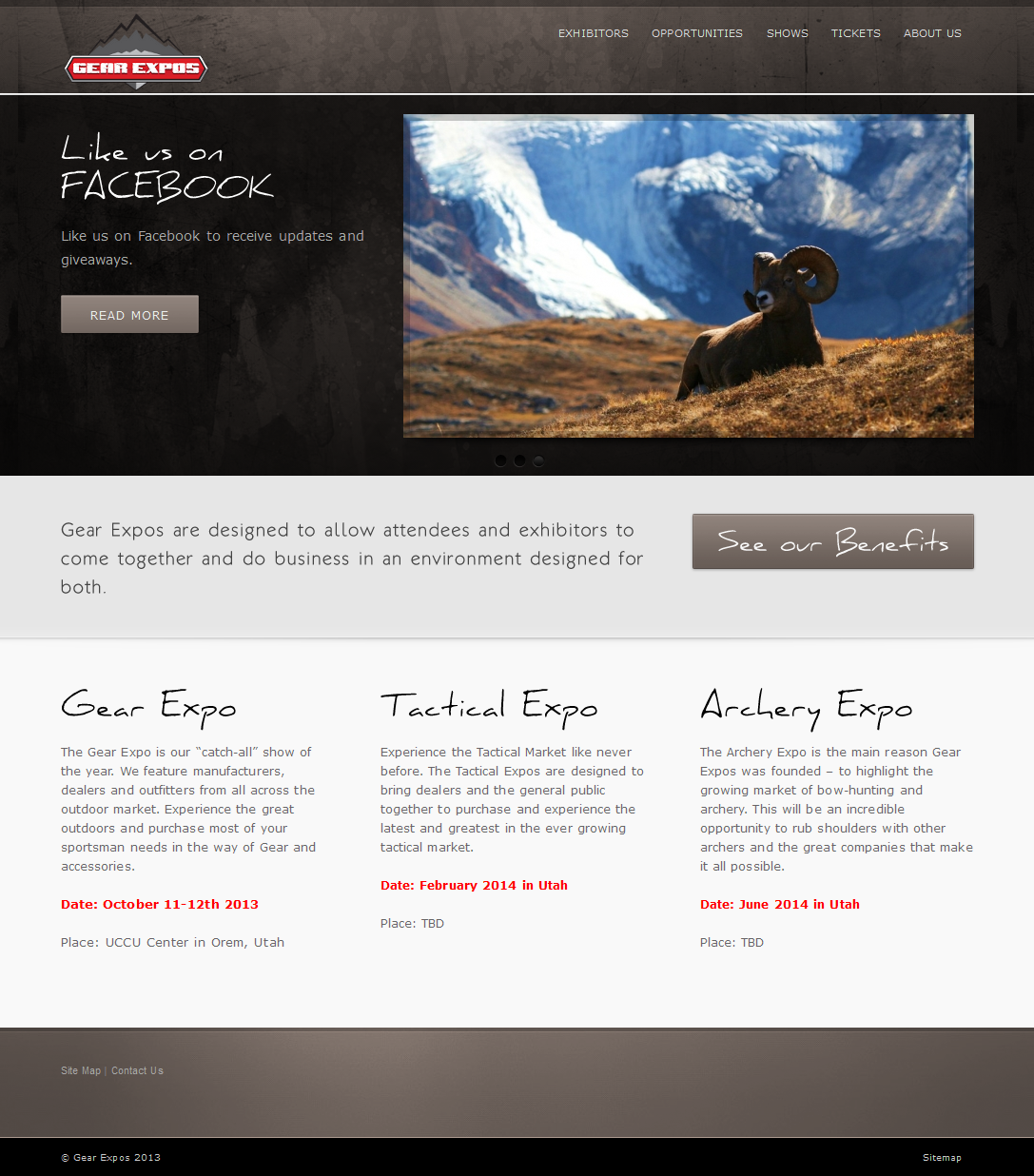 WEBSITE INFO
Site created on: Jun 10, 2013
INDUSTRY:
Professional Services
REASON:
No Existing Site
Provide Information to Vendors
Promote Expos
Backstory:
Brett Iverson had the idea to create and promote a site that would allow vendors and visitors to come together and foster business relationships. The site is meant to be a directory for all upcoming sportsman gear expos to inform outdoors-men of locations where they can try out the latest and greatest gear. In addition it provides a hub for vendors to purchase exhibition space at each expo to increase exposure to their target markets.