---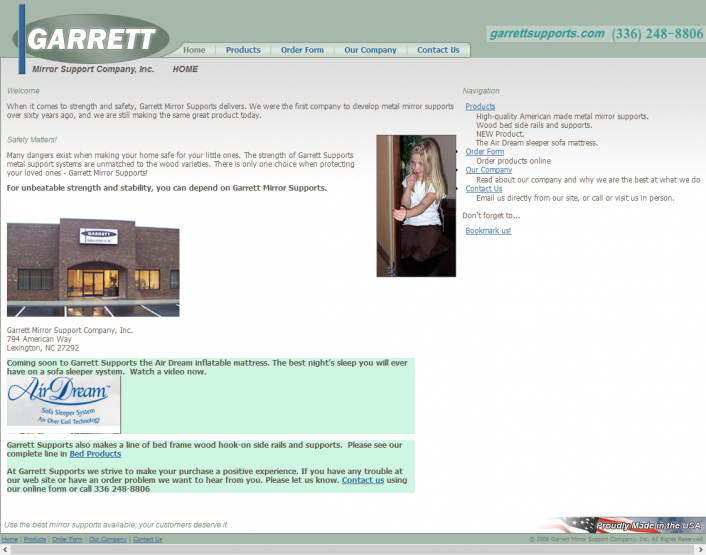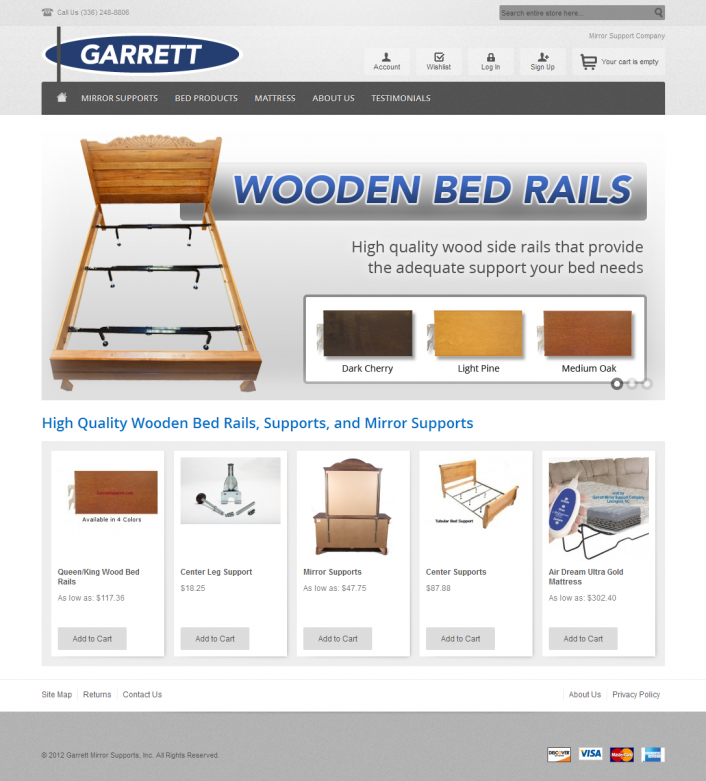 WEBSITE INFO
Site created on: Jan 02, 2013
REASON:
Dramatically improved site design
Improved color scheme and layout
Improved e-commerce capabilities
Easier site maintenance
Backstory:
Garrett Supports and Wooden Bed Rails offers some helpful and unique products. Their existing site just didn't feel the way they wanted it to, nor did it allow for online orders. They helped plan out the new site navigation, and now have a website they are proud of.