---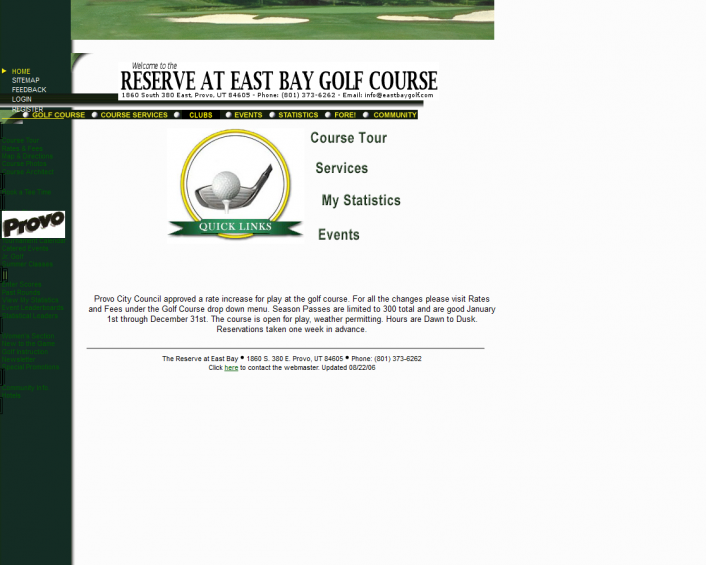 ---
Timeline
---
WEBSITE INFO
Site created on: Apr 03, 2014
INDUSTRY:
Sports & Recreation
REASON:
Dramatically improved design
Better site navigation
Lots of extra site features
Online tee times
Better response across all browsers
Better response across mobile devices
Backstory:
When we first spoke to the leadership at the Reserve at East Bay, their site was horrible, and couldn't be accessed on mobile phones. We remember having to go to other websites to find the phone number for East Bay!

We launched a new site for them in early 2010 which served them well for several years. However, like most smart business people, they wanted to have their site evolve and improve over the years. In preparation for the 2013 season, we launched a new website for them. And due to some changes with the city of Provo, another new site is on the way in 2014!