---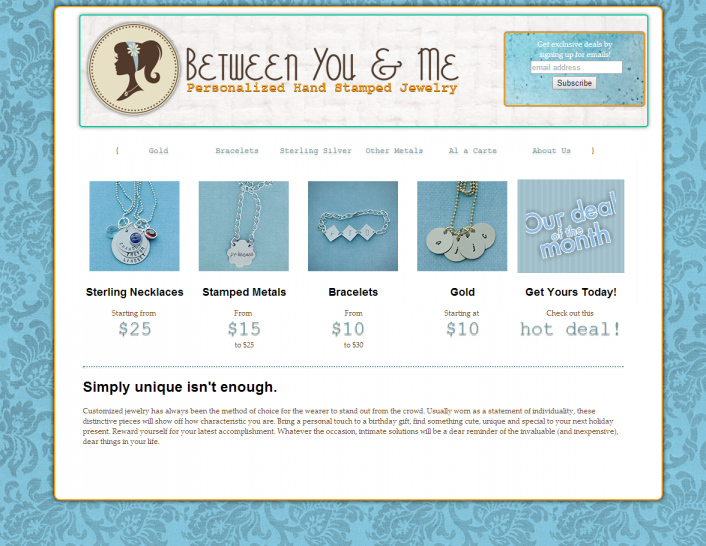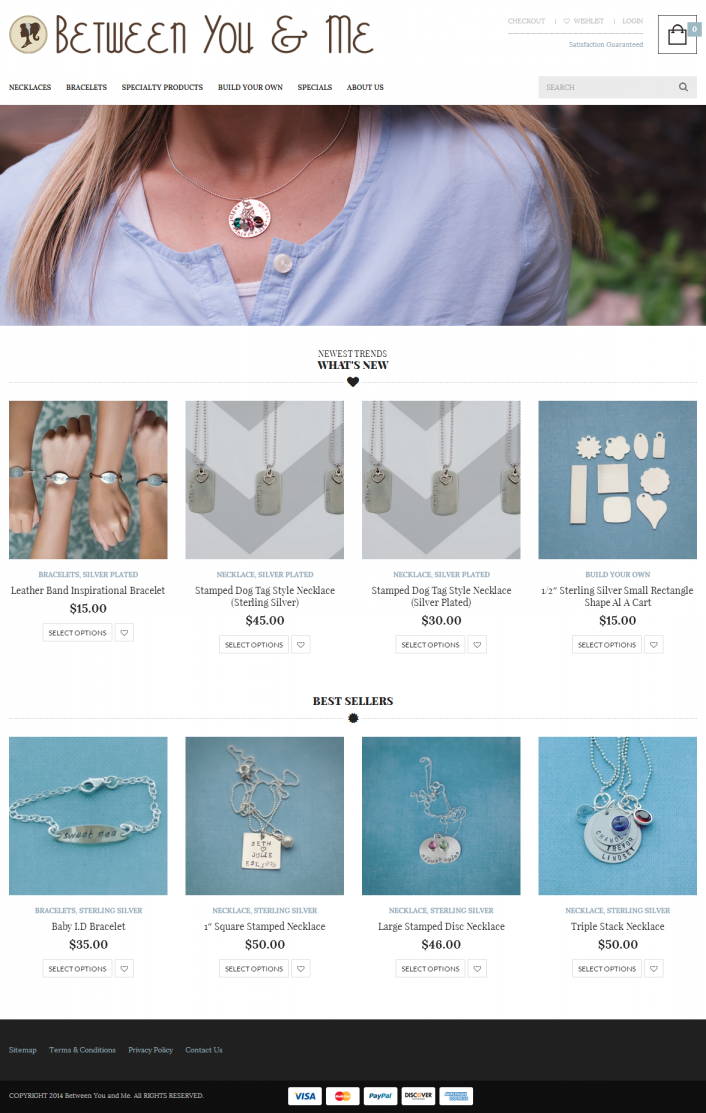 WEBSITE INFO
Site created on: Jun 12, 2014
REASON:
No option to accept coupons with old store
Needed more control of the site
Backstory:
Julie came to us looking for a quick and inexpensive solution to her problem. She had been contacted by Living Social who was interested in featuring her products. Living social uses coupon codes to give deals but, Julie's previous store didn't allow for coupon codes. We recommended a WordPress Template site which would allow her to completely control her own store, accept coupons, and also provided her with additional features than her previous store, helping to future proof it.

To keep the cost down we offered to set up specific part of the website and train her to do the rest. In the end she has a much more beautiful website, knowledge of how to run it, and saved tons of money in the process.