---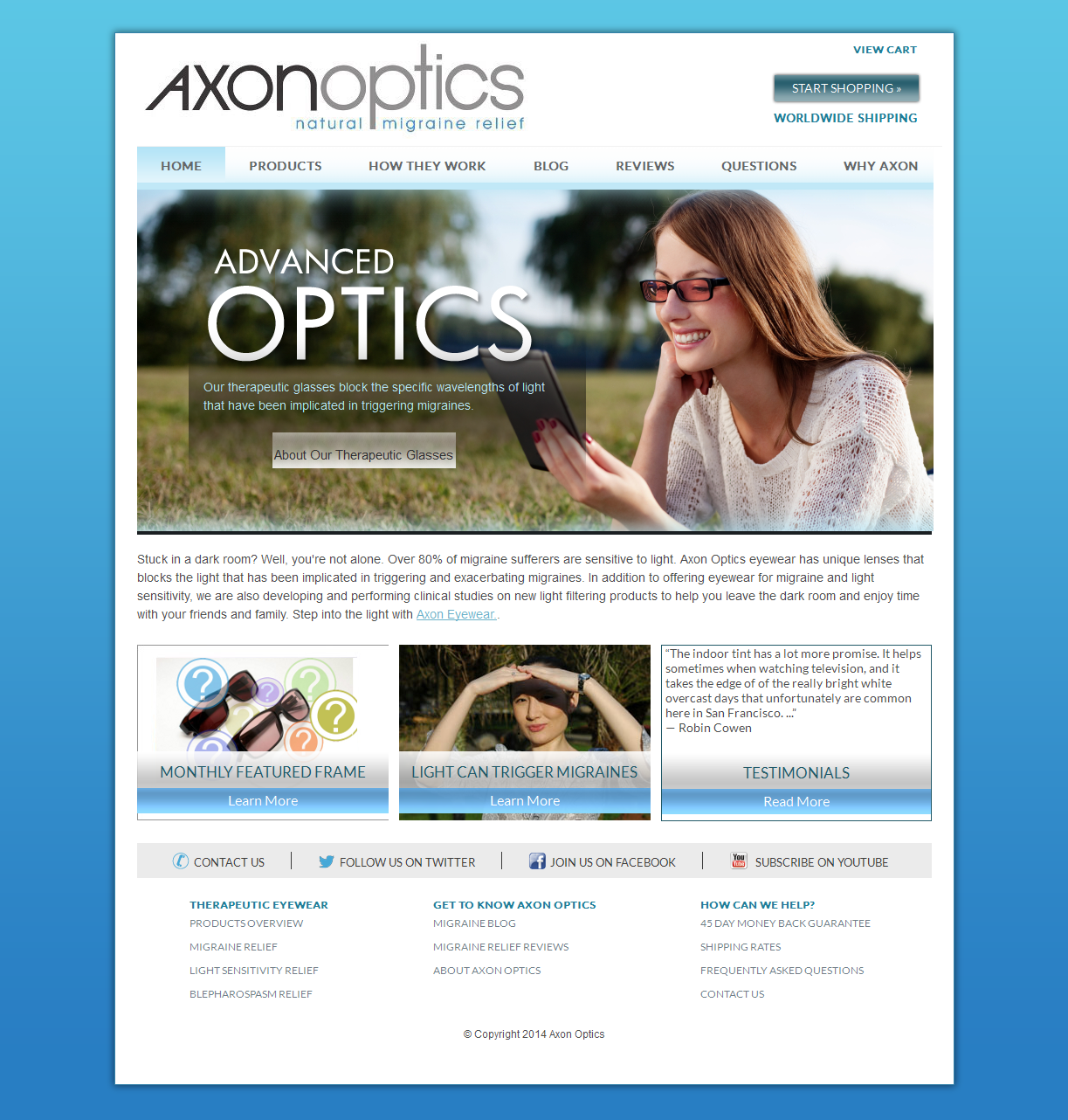 WEBSITE INFO
Site created on: Jun 14, 2011
REASON:
Needed an e-commerce website
Needed to showcase different products
Needed to show many different styles and options
Backstory:
Lots of people don't realize that WordPress can be used for very high quality e-commerce stores. This site is an example of how this can be done, and to be able to give many options when adding products to the cart. For example, you can choose a frame color, a lens option, lens coatings, etc all from one single page.