---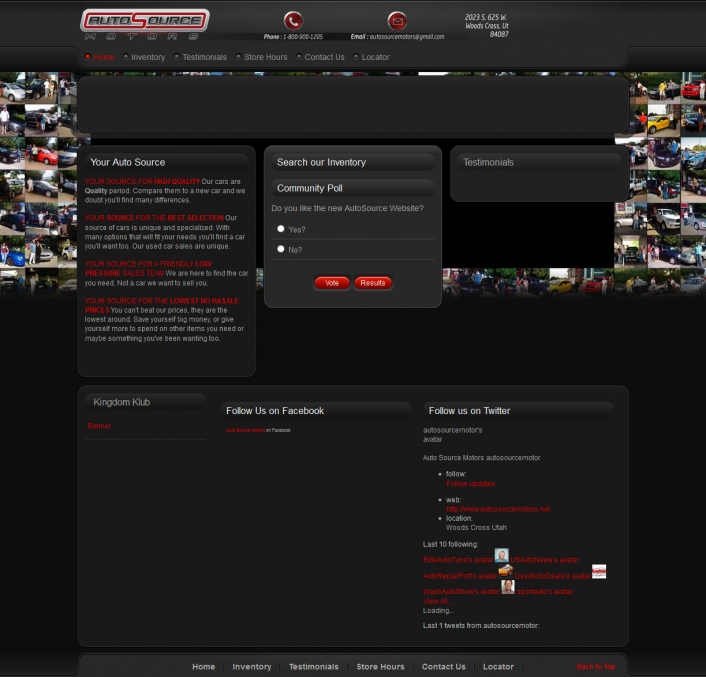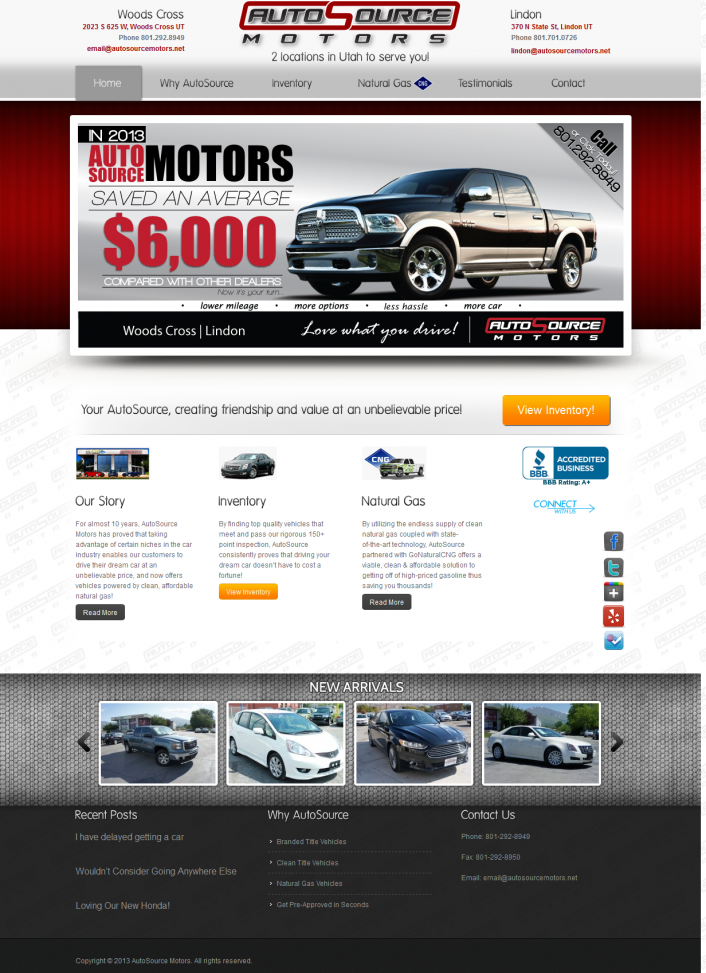 WEBSITE INFO
Site created on: Mar 28, 2012
REASON:
New design and layout
New site navigation options
Ability to update images and banners
Ability to update inventory
Backstory:
AutoSource Motors has created a solid business selling different types of used vehicles, included branded title vehicles, clean title vehicles, and natural gas vehicles. If you like to own a vehicle until you wear it out, you really need to understand the concept of branded title vehicles. Go check out AutoSource Motors!