---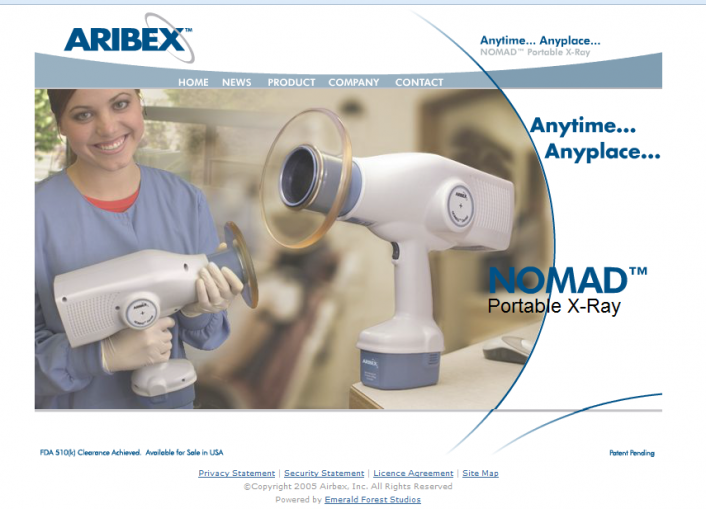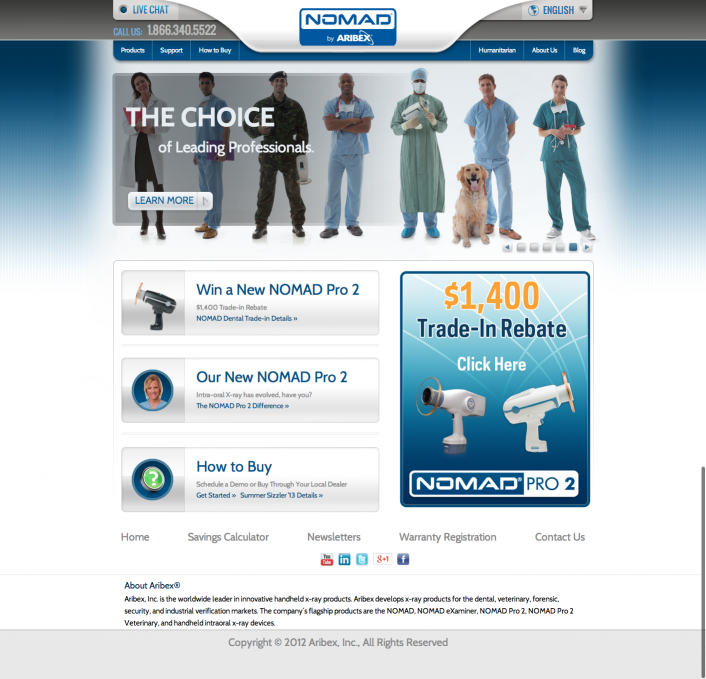 WEBSITE INFO
Site created on: Mar 05, 2012
INDUSTRY:
Professional Services
REASON:
Showcase a very innovative product
Use a new website design
Make clearer calls to action
Increase leads for sales team
Backstory:
Everyone has been to the dentist and had an x-ray where the dentist had to leave the room to take the x-ray. Aribex created a better way. Their handheld, portable x-ray machine is cheaper to purchase, easier to use, and portable. All of these reasons expanded the ways the Nomad could be used. For example, vets who need to do x-rays are able to do that much easier than the traditional method.

Over time, we have created multiple versions of the site to be used in different languages and countries. See the variations in the upper right corner of their site.