---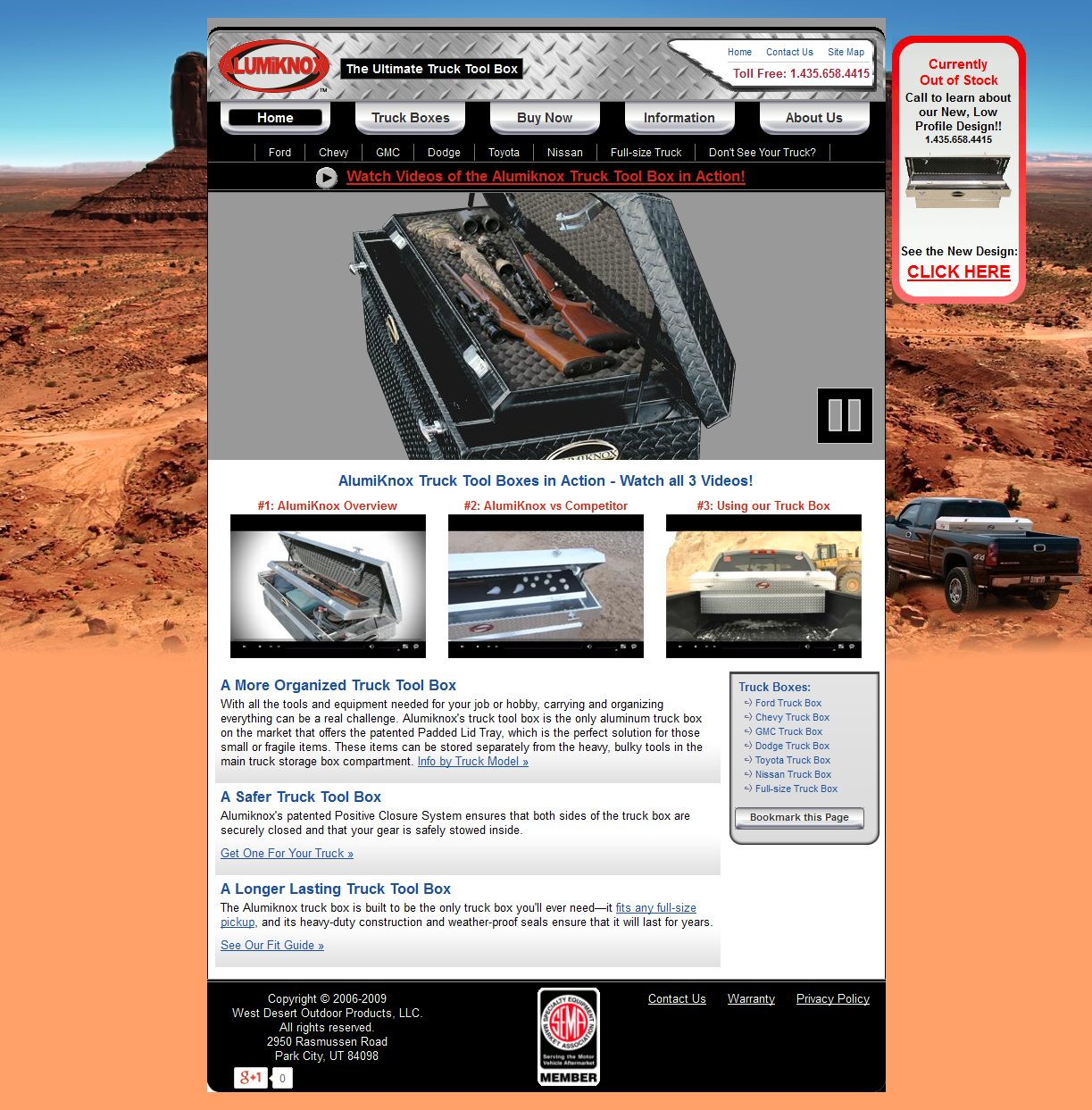 WEBSITE INFO
Site created on: Dec 15, 2006
REASON:
Needed a site to showcase their product
Needed an e-commerce system
Backstory:
The Alumiknox truck box has several patents that are very well deserved. About a year after Sebo was created, we decided to start building websites, in addition to providing internet marketing services (SEO, PPC, etc). This is one of the first sites we built once we added that service.

The home page slider is the original slider and was made from still frame images, even though it almost seems like a video.