---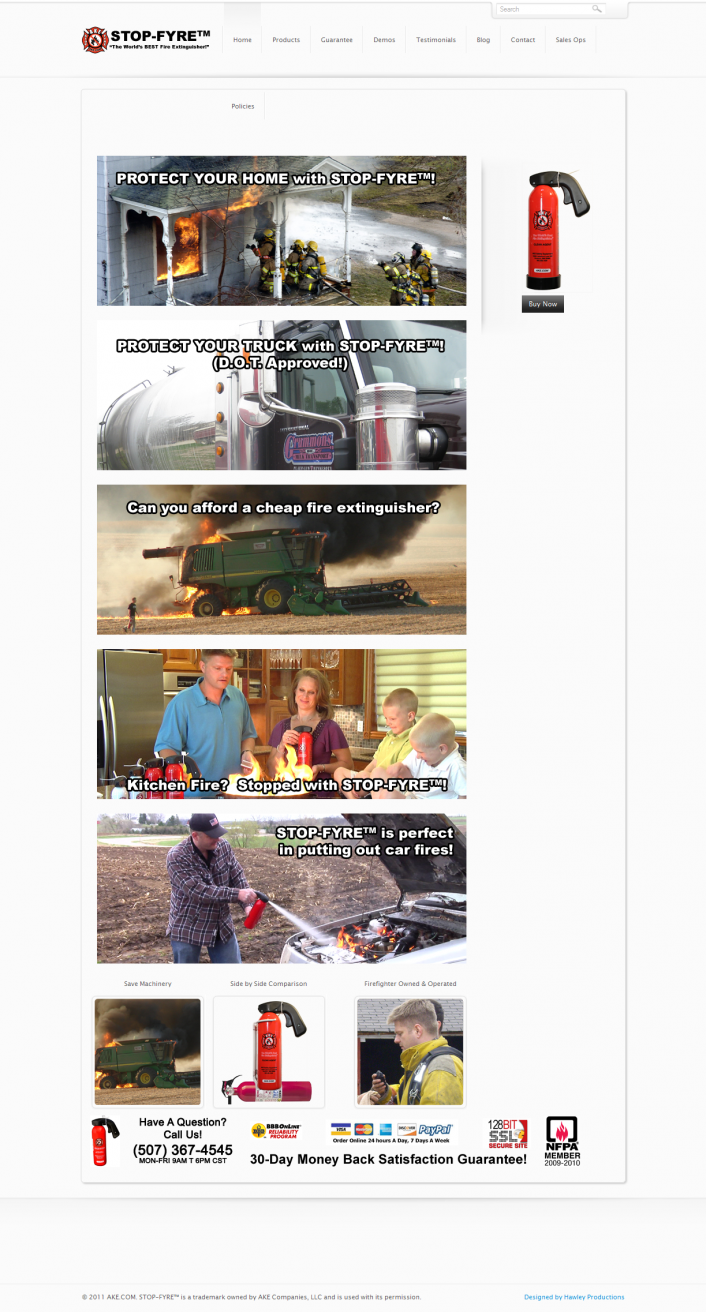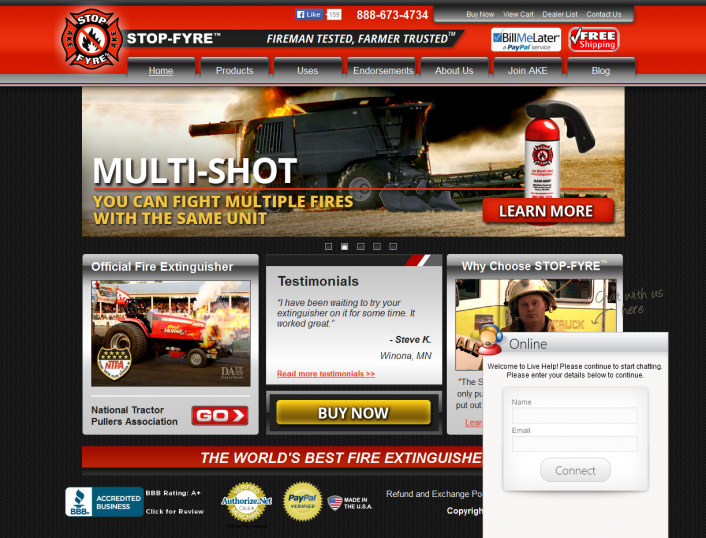 WEBSITE INFO
Site created on: Dec 14, 2012
REASON:
Highlight a high quality product
Improved site design
Improved site navigation
Simpler e-commerce options
Backstory:
The original AKE website showcased their high end fire extinguisher, but the site needed a new look and better navigation options. We also felt that the basic white feel of the site was the wrong feel for this site. If you want the best fire extinguisher in the world, please visit their website!