Sebo believes that PPC, when done correctly, can and usually should be a major part of every company's online strategy. The power of PPC to learn and to test is extremely valuable. Since every company, product, and industry is unique, PPC efforts always have to be 100% customized.
PPC work can either be done on an existing PPC campaign, or Sebo can build a custom, new PPC campaign. Based on these situations, we provide unique and customized proposals to every potential client of Sebo Marketing after gathering details and performing our own research.
And like the rest of our services, our relationships are always on a month-to-month basis with no obligation to stay with us if we aren't both making money from our relationship.
Do you need a new PPC Build?
Account Build Starting at
$700/month
Pricing for creating custom PPC campaigns ranges from about $700 to $1,400 depending on the size and scope of the PPC project.
Once the campaign is launched, the price above includes one month of PPC optimization. Then if you want us involved, we will continue to optimize the campaign over time. We expect the PPC campaigns we create to make our clients real profits and if there is sufficient data, we are willing to tie our ongoing compensation to those successes.
We do not feel that long-term PPC contracts are in the best interest of our clients, and therefore our PPC contracts are on a month-to-month basis. We have several clients that have paid us for many years because we continue to make improvements for them, which makes them even more money.
Do you Have an Existing PPC Account?
Optimization Starting at
$500/month
We price our services depending on the time we estimate is required to manage the account. Sometimes clients want maintenance options while others want to actively grow their presence on Google Ads.
Many competitors charge you a fee around 15% per month of your PPC spend. We are not fans of that model. The main reason is that we would have an incentive to simply have you spend more in your account, regardless if it is profitable for you or not.
For example, if we charge a percentage of your PPC spend, we might raise your bid to move you from position 3 to position 1. We could then tell you that we optimized your campaign, and now your ads show up in position 1! But what if position 3 is profit-able for you and position 1 loses you money? We just don't think a percentage of spend is in your best interest.
Create New Campaign or Optimize Existing?
Not sure which is the best fit for you?
When an existing PPC campaign is in place, the account contains extremely valuable data. When possible, we prefer to analyze data from existing Google Ads accounts. By analyzing that data, our team of Google Ads Qualified Individuals can determine if we can make improvements to the campaign. Most importantly, we will do a FREE, no obligation review and analysis of your existing PPC campaign. If we think we can help, we will discuss creating a mutually beneficial agreement at that time.
If you don't have an existing Google Ads account, or are unsure how to access your account, our team is happy to help you figure out next best steps.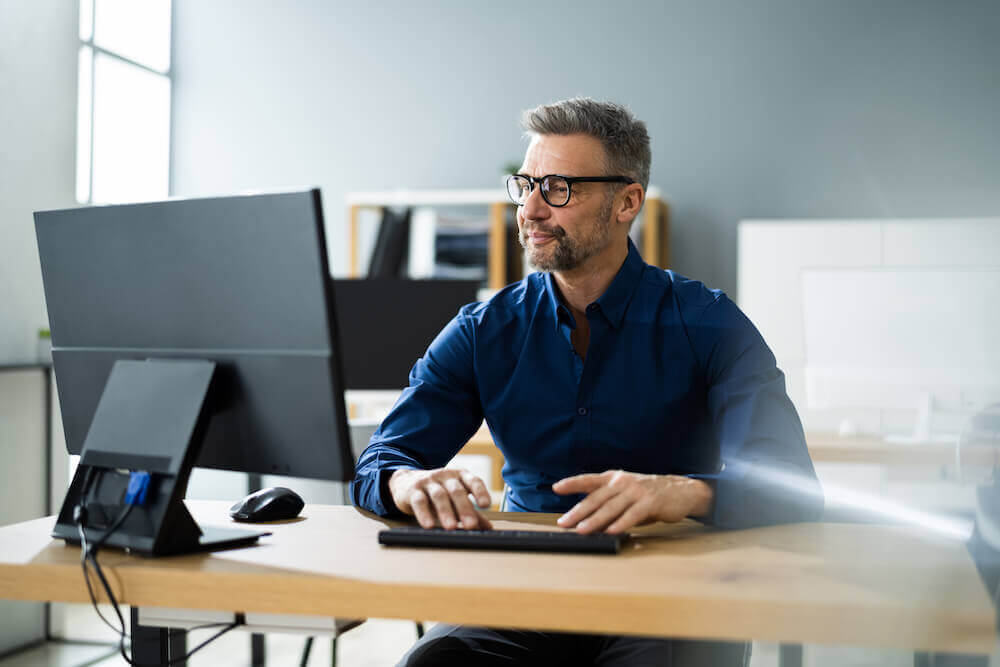 PPC Pricing Packages Summary
When we are ready to discuss pricing options, there are 3 factors that come into play:
If there is an existing Google Ads account or if a new one needs to be created
How actively you want Sebo involved in your account
The frequency of communication
For example, some clients simply want minimal Google Ads management, a standard monthly report, and one meeting with us each month. As long as the client feels like we are making progress, we keep the process going. In this case, the cost per month would be $500. However, some clients want us managing multiple campaigns within an account, more robust reports and data analysis, and more frequent communication. In that case, the monthly price would increase.
We typically customize your pricing based on how much time we estimate is needed to optimize your account each month. However, in all cases, Sebo never uses long contracts. Every client has the right to leave us anytime. We think that you must feel comfortable with the progress we make and each and every month on your website.
What is PPC Optimization?
PPC Optimization is the process of learning from your data and deciding what to do next. Understanding the difference of how to optimize your account when it is profitable or performing poorly is pivotal to maximizing your Google Ads spend.
If you aren't looking at your PPC account on a regular basis, you just aren't likely maximizing the profits you could be generating. Even if it is working for you. you likely could be doing even better.
What Our Clients Are Saying
Sebo's client service is exactly what one should expect from a marketing company. Their thorough research, idea presentation, and strategy execution delivers exceptional results. Their team is vetted, experienced, and extremely capable. Each team member we've interacted with has been a true pleasure to work with. They care a great deal about the service and results they provide, and it's obvious in everything they do.
– Liz Frome
We have been Sebo Marketing customers for 7 years now and we are very pleased with their service. We had used four different companies before them and not one was ever able to get us the amount of web leads that they do. They don't rest on their laurels – they have monthly calls with us to discuss what else they can do to improve web traffic. And, when we ask them to do some0thing, it gets done right away. I can highly recommend their service to anyone who wants a stronger presence on the web!
– Lisa Jennings
These guys know their stuff. I'm impressed every time I meet with anyone there at how knowledgable and helpful they are. If you have a website, you need Sebo Marketing to help get it in front of your target market.
– Damon McNeil
Ready to Get Started?
Call our offices (801) 227-7326 or fill out the form on this page for a free consultation of your PPC needs.