AMP is a new standard to dramatically decrease load times on mobile devices.
The open-source initiative, announced by Google last October, has the stated objective of "dramatically improv[ing] the performance of the mobile web." By creating open technical standards to boost page speed and streamlining ads (e.g., no interstitials, no pop-ups), the hope is that the ecosystem can build a faster, more engaging mobile web that will benefit everyone.
Implementing AMP on your WordPress site is very easy to setup the basics.  Once the basics are in place then you can make improvements to the visual design to be more in par with your site branding.  Currently, the WordPress tool is still in beta mode and only makes posts AMP validated.
Here is what AMP on WordPress looks like without doing any customizations.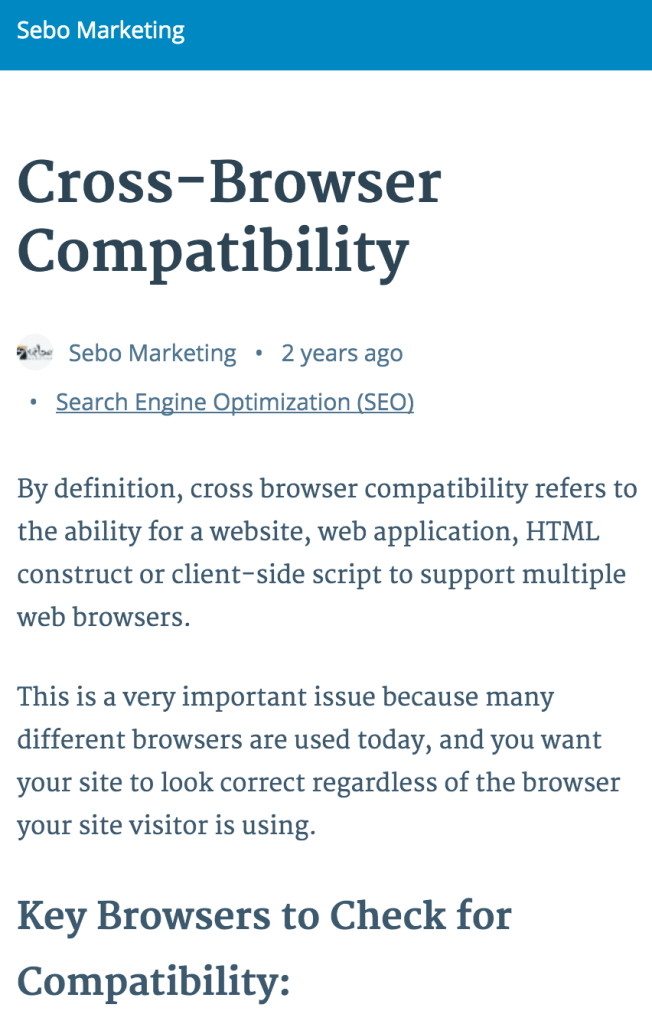 Want to upgrade your articles, news, or posts to be AMP Validated and boost your mobile rankings for those posts?  Contact Sebo Marketing and we can elevate your WordPress site.
Email us at: [email protected]
Call us at: 801-227-7326